Shooting Light-Painting Portraits with a Shattered Windshield
My name is Jason Rinehart with Hartlight Photography, and I'm a light painter known around the world for my unique light painting style. I'm always in search of different creative ways to make my images I create as unique as possible, and this is by using whatever I can find to either shoot through or shoot with.

My favorite thing is to take something that most would consider ordinary and create a different perspective that someone might never think to do.
A few years back, I discovered that I could light paint through a king size bed sheet, and since then, I've been trying to push myself with developing this sheet technique further. I recently got a hold of a car windshield that I used for a series of creative light-painting portraits.
Here are some behind the scenes photos of my setup:
Here are some portraits I shot with this setup: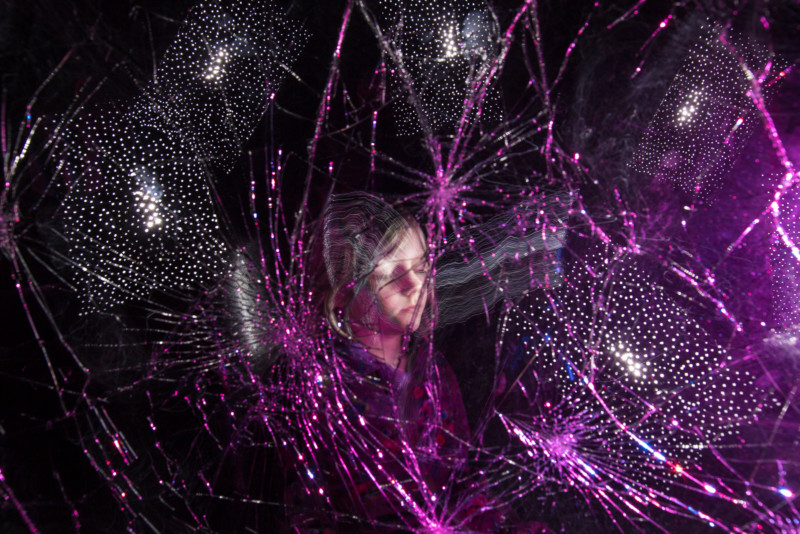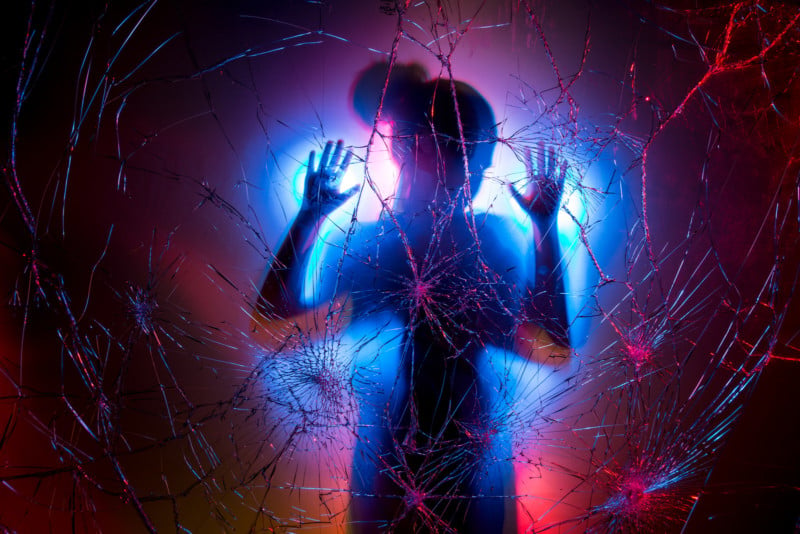 If you would like to see more of my work, you can find me on Facebook and Instagram.
---
About the author: Jason Rinehart is a light-painting photographer who holds a Guinness Book of World Records achievement in light painting. You can find more of his work on Facebook and Instagram.