Panasonic Lumix GX9 and ZS200: 4K Video in Tiny Packages
Panasonic has just announced the Lumix GX9 mirrorless and XZ200 compact cameras. Both cameras offer 4K video recording in pint-sized bodies.

Panasonic Lumix GX9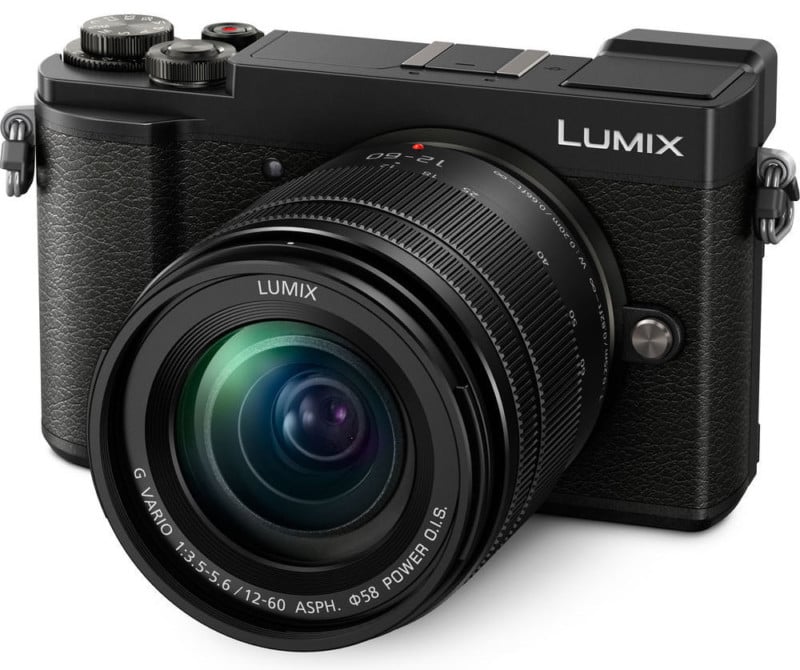 The Panasonic Lumix GX9 is a Micro Four Thirds mirrorless camera with a 20.3-megapixel sensor that leaves out a low-pass filter for increased sharpness. Backed by a Venus Engine image processor, the camera has an ISO range of 100-25600 and a continuous shooting speed of 9 frames per second.
There's built-in 5-axis Dual I.S. stabilization in the camera, which combines 2-axis optical stabilization with 5-axis in-body stabilization to help compensate for shake.
For autofocusing, the camera uses a Contrast AF system with Depth From Defocus (DFD) that allows it to achieve focus in just 0.07s.
"A range of extensive AF functions include Face/Eye Detection AF, Pinpoint AF, One-shot AF and advanced Low Light AF to enhance usability to comply with various shooting situations," Panasonic says. "Live View Boost makes it possible to check composition even in total darkness by boosting sensitivity just for live view."
The camera is capable of 4K video recording at both 30fps and 24fps (and 1080p at 60fps). The 4K PHOTO mode lets you extract 8-megapixel equivalent photos from 4K/30fps video.
On the back of the camera is a 3-inch 1.24-million-dot tilting (80-degree up, 45-degree down) touchscreen LCD below a 2.76-million-dot 0.7x tilting (90-degree) electronic viewfinder.
Other features and specs of the camera include built-in Bluetooth LE and Wi-Fi, a new L.Monochrome D Photo Style, an Auto Marking function (marks the frame in 4K video most different from others), a Sequence Composition function (combines multiple photos for a motion image), Post Focus (selecting in-focus areas after shooting), and Focus Stacking.
The Panasonic Lumix GX9 will be available starting in March 2018 bundled with a new 12-60mm f/3.5-5.6 kit lens for $999.
Panasonic Lumix ZS200
Panasonic has also announced the new ZS200, a compact camera that also has 4K capabilities.
Inside the camera is a 20.1-megapixel 1-inch sensor backed by a Venus Engine image processor. It has a maximum ISO of 12800.
On the front of the camera is a Leica DC Vario-Elmar 15x zoom lens with a 35mm equivalent focal range of 24-360mm. A 5-axis Hybrid Optical Image Stabilizer system helps compensate for hand shake (especially at the telephoto end) when shooting photos and videos.
The ZS200 can also shoot 4K video at 30fps and 24 fps (and 1080/60p) and have frames extracted as 8MP still photos using the 4K PHOTO feature.
On the back of the camera is a 0.21-inch 2.33-million-dot electronic viewfinder and a 3-inch 1.24-million-dot touchscreen LCD.
Other features and specs include an L.Monochrome Photo Style for film-style B&W photos, 3cm macro photography, Auto Marking, Sequence Composition, Post Focus, Focus Stacking, Contrast AF with DFD (0.1s autofocusing), a long battery life (370 photos), in-camera RAW development, a pop-up flash, and Bluetooth and Wi-Fi.
The Panasonic Lumix ZS200 will be available in black and silver starting on March 20, 2018 with a price tag of $800.