This Hobby Lobby Photo Shoot is Going Viral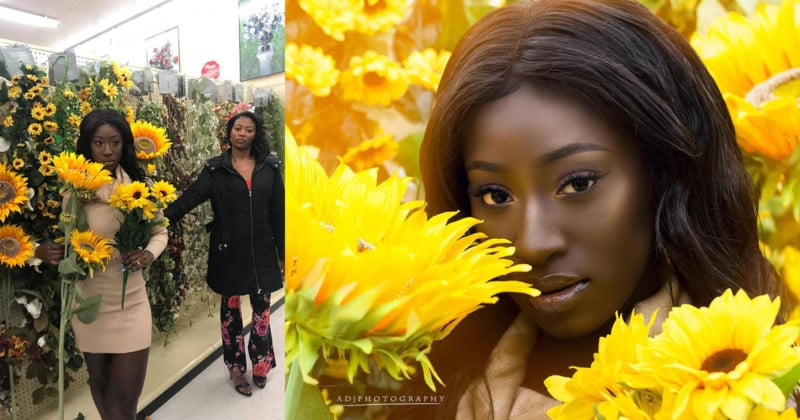 Photographer Jenna Martin's wildly popular Lowe's photo shoot seems to have sparked a trend. Cincinnati-based photographer Adam Delane visited a local Hobby Lobby crafts store with four of his model friends and shot some portraits. The photos have since gone wildly viral.

Here are behind-the-scenes photos of the shoot, with each one followed by the portrait that resulted: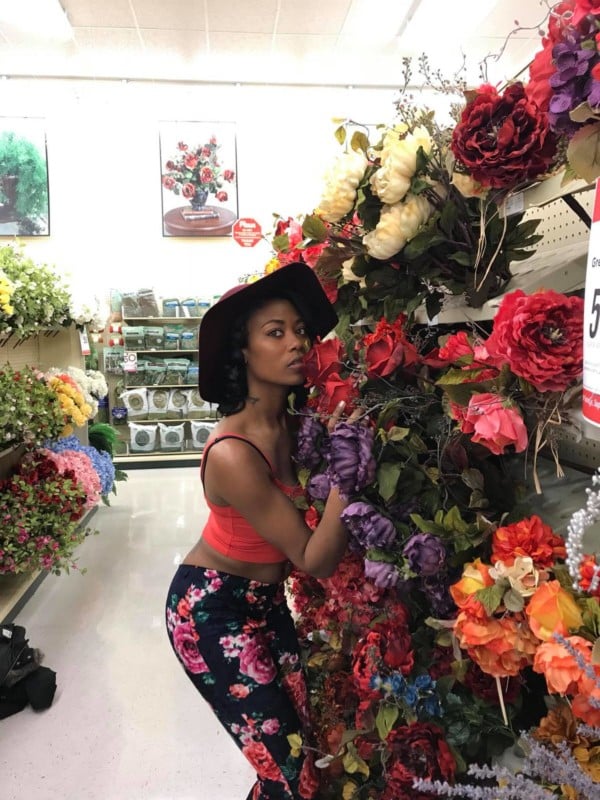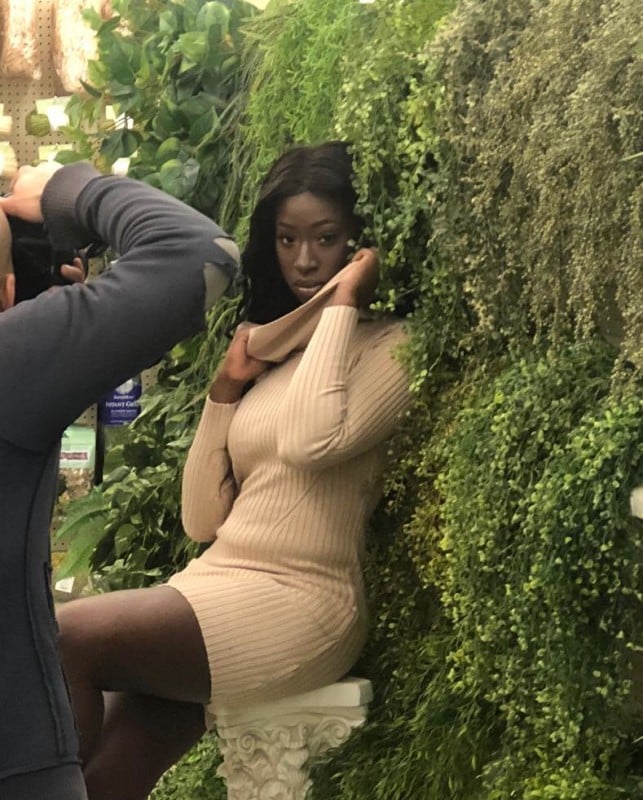 "The employees didn't mind," Delane tells PetaPixel.
The photographer shared the photos on Monday through Facebook, where they instantly took off. They've since been shared over 290,000 times and liked over 62,000 times.
"That night when I told Aissatou Thiam, Līque Angel, Love Sonja, and Sahara Jazz that these pictures would go viral, I had NO idea it would be THIS viral," Delane says. "This is so humbling and it's like my work and outside the box creativity is FINALLY being noticed."