'Retrographic' Colorizes Some of History's Most Famous B&W Photos
Digital colorizations of historical photos have gotten quite a bit of attention in recent years. Retrographic is a new photo book that brings this concept to physical pages. It's a collection of some of the world's most well-known black-and-white historical photos transformed into living color.

Warning: Some of the photos below are graphic and may be disturbing.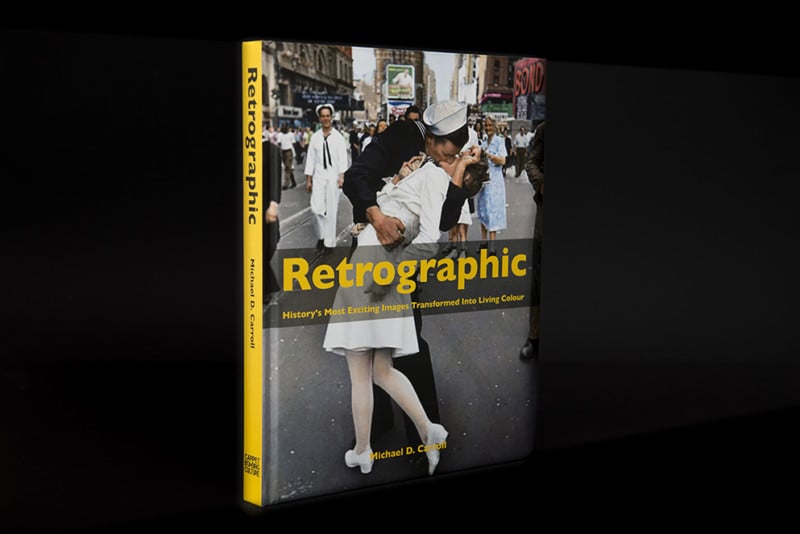 The 192-page book is by author and curator Michael D. Carroll, a member of the Royal Photographic Society and the director of the British press agency Media Drum World.
"Through the careful selection of striking images and dedicated colourization research, Retrographic takes the reader on a visual tour of the distant past," the description reads. "Many of these moments are already burned into our collective memory through the power of photography as shared by people across the 190-year long Age of the Image. And now, these visual time capsules are collected together for the first time and presented in living colour."
Retrographic contains 120 photos that span a wide range of subject matters across the 19th and 20th centuries: Victorians, colonialism, indigenous people, warfare, the Great Depression, Hollywood, and more.
Here's a selection of before-and-after photos of images featured in the book:
The First Flight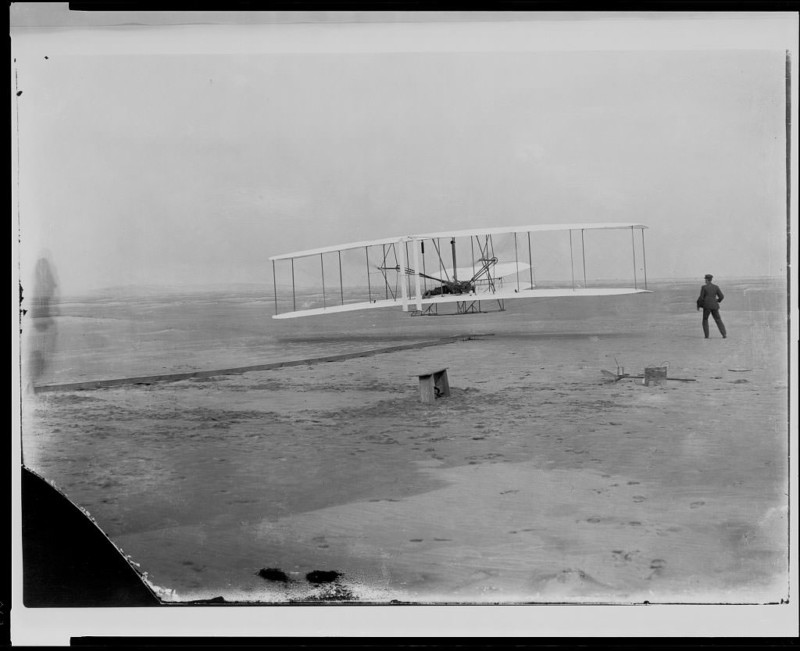 The moment humanity mastered the air. "First flight, 120 feet in 12 seconds, 10:35 a.m.; Kitty Hawk, North Carolina" Orville Wright. Photographed on December 17th 1903 by John T. Daniels. Colourised by Jared Enos.
Raising the Flag on Iwo Jima
America's most iconic image of victory is immediately plagued with controversy. "Raising the Flag on Iwo Jima". Photographed on February 19th 1945 by Joe Rosenthal courtesy of Associated Press. Colourised by Matt Loughrey
Vietnam Monk Protest
Non-violent protest is taken to its most extreme level by this monk who burned himself to death. "Vietnam Monk Protest" Thic Quang Duc. Photographed by Malcolm Browne in Saigon, Vietnam on June 11th 1963, image courtesy of Associated Press. Colourised by Matt Loughrey
Napalm Girl
Not in our name: the anti-war image is born in the moment this badly burned girl cries out in pain. "Napalm Girl" Phan Thi Kim Phuc. Photographed by Nick Ut outside Trang Bang village, Vietnam June 8th 1972, image courtesy of Associated Press (AP). Colourised by Matt Loughrey
Richard Nixon Farewell
Watergate: The leader of the free world is forced to resign amid the most notorious political controversy in history. "Richard Nixon Farewell". Photographed by Bob Daugherty outside the White House, Washington DC, on August 9th 1974. Colourised by Matt Loughrey
The Fab Paw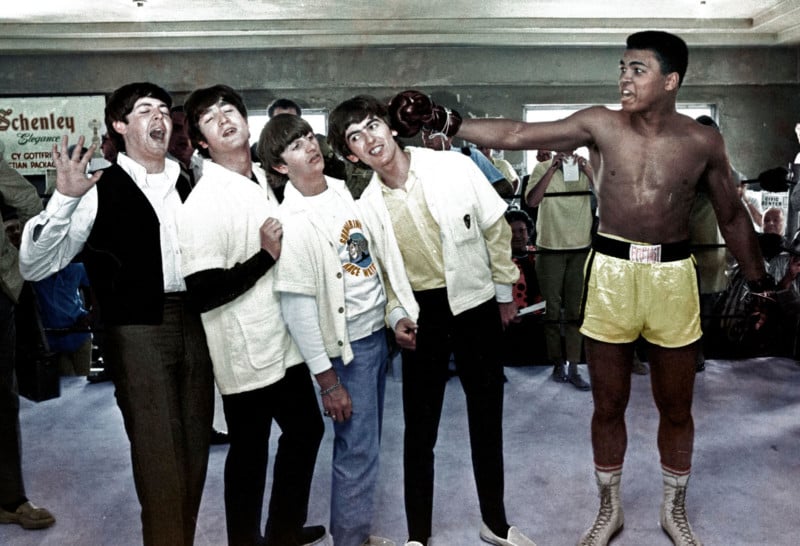 Two very different worlds collide – just as they are about to become global mega-stars. "The day Ali met the Beatles" from left to right Paul McCartney, John Lennon, Ringo Starr, George Harrison, Cassius Clay. Photographed on February 18th 1964 at Miami Beach, Florida, USA, courtesy of Associated Press. Colourised by Matt Loughrey
Crossroads of the World
By the Beginning of the Twentieth Century the Crossroads of the World is born. "Number One Times Square under construction 1903". Photographer known. Colourised by Patty Allison
Marilyn Monroe
A gust of wind allows us to view Hollywood's most celebrated actress in her most iconic pose. "Marilyn Monroe poses over the updraft of New York subway grating while in character for the filming of "The Seven Year Itch" in Manhattan on September 15, 1954." Photographed by Matty Zimmerman. Colourised by Matt Loughrey
You can purchase Retrographic through booksellers such as Amazon for $25 (and £20 over on Amazon UK).
---
Image credits: All photographs courtesy Retrographic