These Closeup Photos of Jupiter Look Like Works of Art
NASA's Juno space probe has been orbiting Jupiter and dazzling us with photos of the giant gas planet for over a year now. In recent days, Juno has captured a number of gorgeous close-up photos that look strangely like impressionist art.

The photo above, captured by Juno from a distance of just 11,747 miles (the distance between New York City in the US and Perth in Australia), shows a cloud system in Jupiter's northern hemisphere.
"Because of the Juno-Jupiter-Sun angle when the spacecraft captured this image, the higher-altitude clouds can be seen casting shadows on their surroundings," NASA writes. "The behavior is most easily observable in the whitest regions in the image."
Here are some more colorful close-ups beamed back to our planet by Juno recently: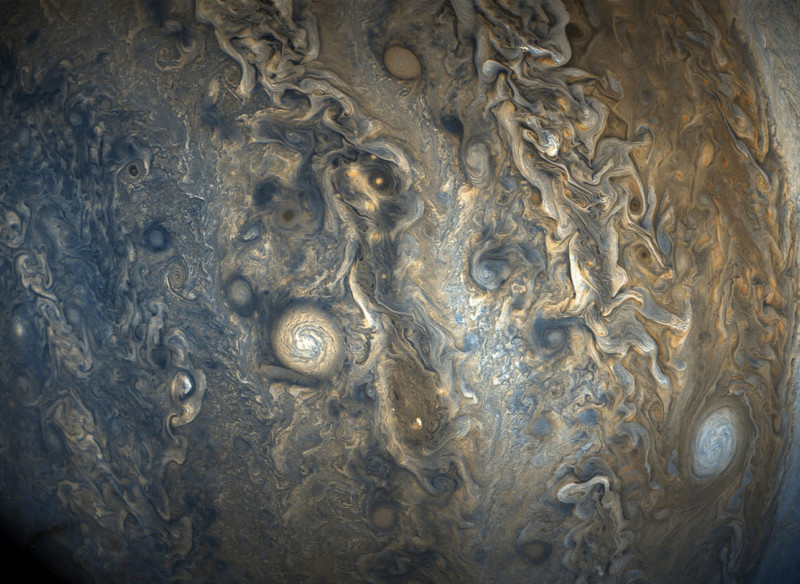 You can stay up-to-date with Juno's photos of Jupiter in the NASA Juno Image Gallery. And if you liked these images, check out this beautiful fly-by that was created earlier this year by combining a large number of Juno photos.