This Cinematic Short Film Was Shot Entirely on the iPhone X
Want to see the video capabilities of the iPhone X? Here's a beautiful 3-minute cinematic short film about a French pastry chef. Everything you see was shot entirely with the iPhone X.

Titled "Made in Paris," the film was shot by photographer Ryan Earl and filmmaker Nick Arcivos of AmnesiArt. It's a portrait of Elise Lepinteur, a protegee of renowned pastry chef Christophe Adam of Paris, France.
"We produced and edited this short piece in only 4 days with the help of monopods and gimbals (DJI Oslo Mobile and Zhiyun Smooth Q)," AmnesiArt tells PetaPixel. "For the macro shots, we used iPro Lenses by Schneider Optics."
Here are a few behind-the-scenes images showing how shots were done: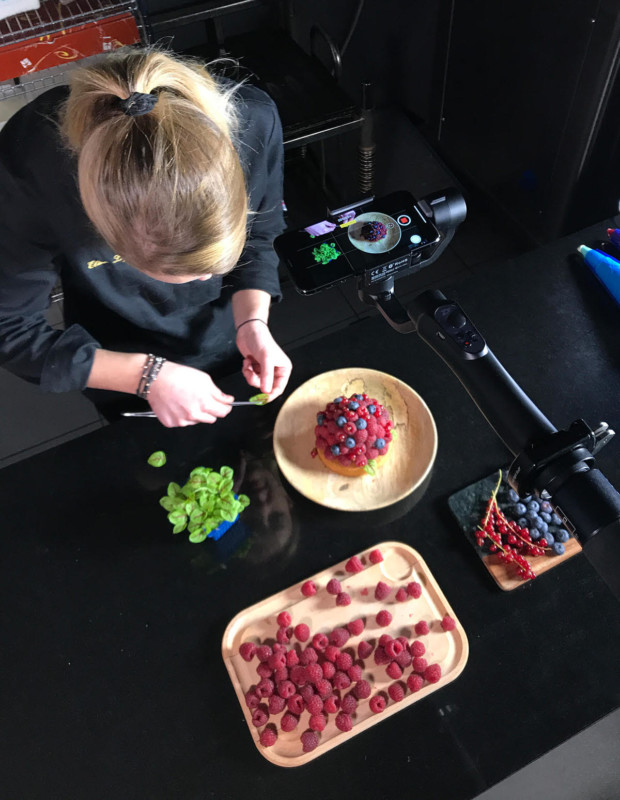 If you think the footage in this film is impressive, get this: DxOMark recently found that while the iPhone X's video capabilities are solid (with some noticeable flaws), the smartphone's still photo abilities are the best that has ever been seen.