Speed Up Photo Viewing in Lightroom with 1:1 Previews
Ask any photographer their least-favorite thing about Adobe Lightroom, and they will most likely tell you it's the application's speed. There are a few tricks to help optimize the responsiveness of Lightroom, and this minute-long Lightroom coffee break video focuses on generating 1:1 previews.

This is one you may know already, but if you don't, it can drastically improve your experience when flicking through your catalog. By generating 1:1 previews when you import your photos, Lightroom will do the legwork up-front to create full-resolution previews of your imported images instead of loading them only when you view the image.
Lightroom's Benjamin Warde notes that this will increase the time it will take for the initial import while Lightroom generates all of those previews for you. This is a good opportunity to grab a coffee (or a nap, depending how many photos you're importing).
If you understand the trade-off and you don't mind the extra import time, here's how you do it. Go to Lightroom's import dialog and look under the File Handling panel, change Build Previews to 1:1.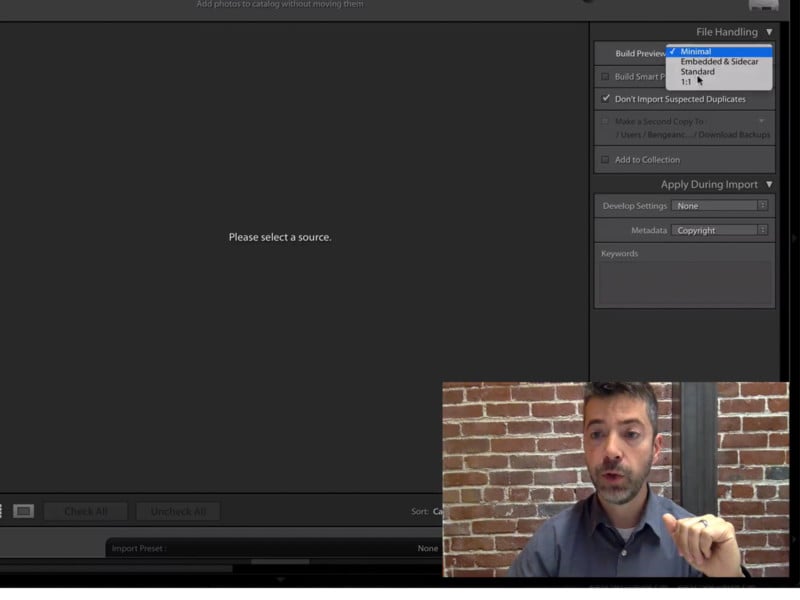 That's it. Lightroom's Loupe View may now be just as fast as Photo Mechanic.