The Photographer Who's Friends with Over 200 Hummingbirds
By day, Melanie Barboni is an assistant researcher at UCLA who studies volcanoes. But one of her nicknames is "The Hummingbird Whisperer," and that's because she's an avid photographer who has become friends with a colony of over 200 hummingbirds.

After moving into her office in the geology building at UCLA, the first thing Barboni did was set up a hummingbird feeder outside her window. She has since set up three additional feeders, and in the 2.5 years that followed, the number of tiny birds that regularly visit to feed exploded to over 200 — and that number is still growing.
Every weekday, Barboni puts out the 80-ounce feeders filled with a custom nectar made from water and sugar. The hummingbirds will sit on her finger if she puts her hand out, and if she doesn't put out the feeders on time the hummingbirds fly into her office to "yell" at her and remind her.
Here's a 2-minute video by UCLA about Barboni and her love for the birds:
Barboni's friendship with these birds has also given her an opportunity to capture an impressive portfolio of photos. Here are a selection of her photos: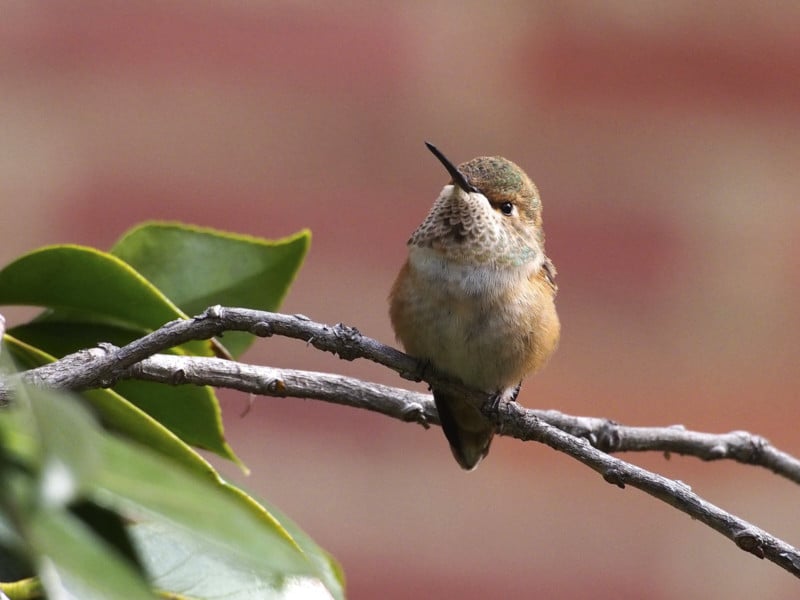 Barboni recognizes at least 50 of the birds by names she has given them — names that include Marshmallow, Stardust, Tiny, and Shy.
"Having a crappy day? Who cares? Hummingbird," Barboni says in the video. "Having a good day? Make it even better! Hummingbird. I mean, look at them — it makes you happy."
(via UCLA via Laughing Squid)
---
Image credits: Photographs by Melanie Barboni and used with permission