How to Master Photoshop's Pen Tool in Just 30 Minutes
Mastery of the pen tool enables complex vector shapes and selections that can be used for masking or extracting elements from an image. There is a bit of a learning curve to the tool, but this 30-minute video from Unmesh Dinda of PiXimperfect will teach you everything from the fundamentals to real-world use.

To fully grasp how the tool works and why it is useful, you need to understand the difference between vector and raster shapes and how the former is constructed. Dinda starts his video by explaining this with visual examples and follows up by showing how the tool can be used to construct a series of gradually more complex shapes.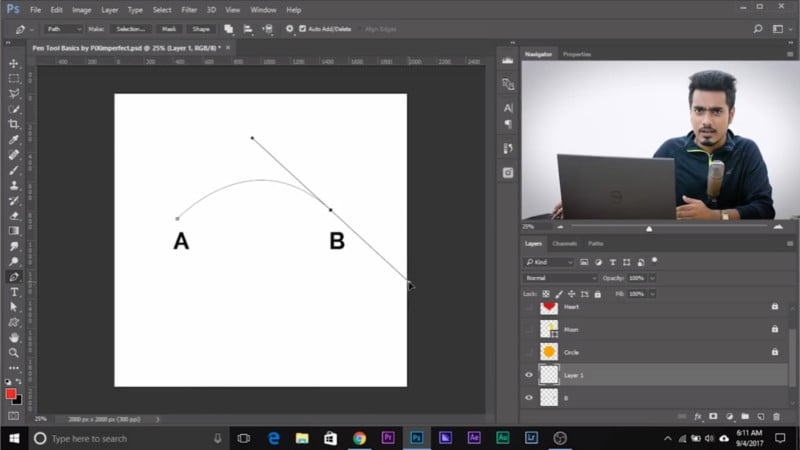 To speed up your workflow and reduce frustration when using the pen tool, it's important to know the shortcuts and associated tools in Photoshop. Dinda also covers these in detail, so you won't have to hunt and click through your tools palette while creating paths.
From the 13:00 point, Dinda explores a practical application of the pen tool by creating a selection of a product image. Product or structures with hard edges (not something like a hairy dog or a large afro) are great cases for the pen tool.
A great way to hone your skills with the tool is by using the Bezier Method game, which is an in-browser game in which you must craft increasingly complex paths in order to progress.
Because the pen tool is used in the same form in many apps, your knowledge and skills will translate directly, so it's definitely worthwhile investing some time to skill up!