Insta360 ONE: A 4K 360 Camera That Lets You 'Shoot First, Point Later'
Insta360, the company behind a number of 360 cameras, has announced its latest model: the Insta360 ONE. Dubbed a "shoot first, point later" camera, the device's "FreeCapture" technology allows you to retrieve stills and short 1080p clips from parts of the 360 compilation in hindsight.

The company set out to make a camera that changed how people use 360 video, rather than one that breaks ground with its achievable resolution.
"We set out to make the easiest-to-use, most versatile 360 camera in the world, and the ONE is the result of those efforts," said JK Liu, CEO and founder of Insta360. "The ONE isn't just a step forward for 360 videography. With its unique FreeCapture technology, it stands to change the way we think about cameras in general."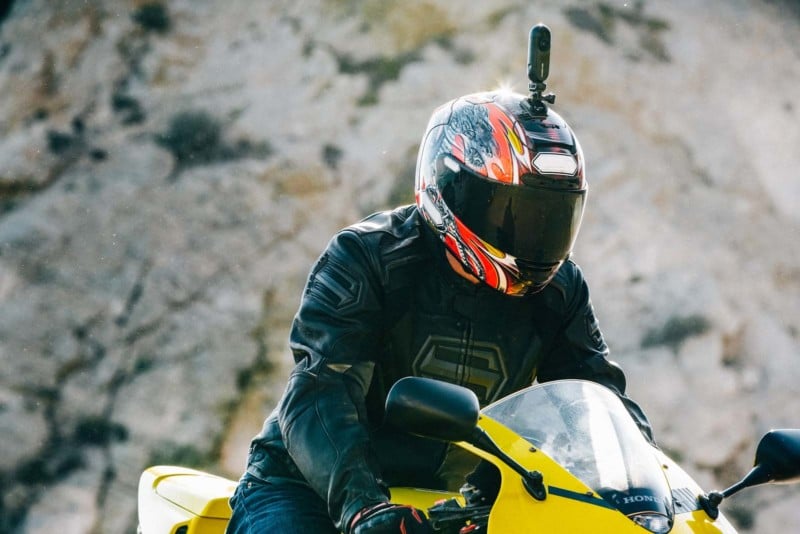 Still, the camera is capable of achieving 4K video at 3840×1920 resolution at 30 fps, or 2560×1280 at 60 fps. Photos are shot at 24 megapixels.
6-axis image stabilization helps keep your images and video smooth.
There are three ways to use the Insta360 One: as a standalone camera, wirelessly via Bluetooth, and connected to your smartphone via the charging port.
Using the compatible smartphone app, FreeCapture allows users to turn their phone into a viewfinder for previously recorded 360 video, exploring the 360 scene as they wish and saving perceivable sections as standalone 1080p videos. In this way, you can shoot a scene first and then point your camera at it later.
Want to shoot some "bullet time" footage? This camera can do that. Here's how the company explains it:
Using only a selfie stick or a string attachment, creators can capture up to 240 FPS slow-motion shots where the ONE circles them dramatically, always keeping them center-frame—while the accessory used to spin the camera is flawlessly concealed. (The ONE shoots at a maximum of 120 FPS, while 240 FPS video is achieved algorithmically with the companion app.)
There's also a SmartTrack feature which will allow you to select the subject of your 360 video, then output a 1080p video where the star of the shot is always at the center of the frame.
Not impressed? Well, there's even a selfie stick that "disappears from your shot automatically" when used with the camera. That's one way to get real immersive 360 video.
Here are some sample 360-degree photos captured with the camera:
The Insta360 ONE is available starting now through the official website and through retailers like B&H with a price tag of $300. The iPhone version is out now, and the Android version is on the way.