How to Shoot a Dancer Coming Out of a Wall Mirror
Los Angeles-based photographer Daniel DeArco recently shot a series of "inverted room" photos of a dancer and a mirror on a wall. To turn the idea into reality, DeArco and his team spent days building a sideways room.

Here's a 3D rendering showing the set that was built:
A standing pool of water on the ground was the mirror on the "wall", and the sidewall had furniture fixed to it to serve as the "ground" in the photo.
The team spent 5 days building the set but ended up having only 2 hours to shoot on it. Here are some photos DeArco captured over 90 minutes: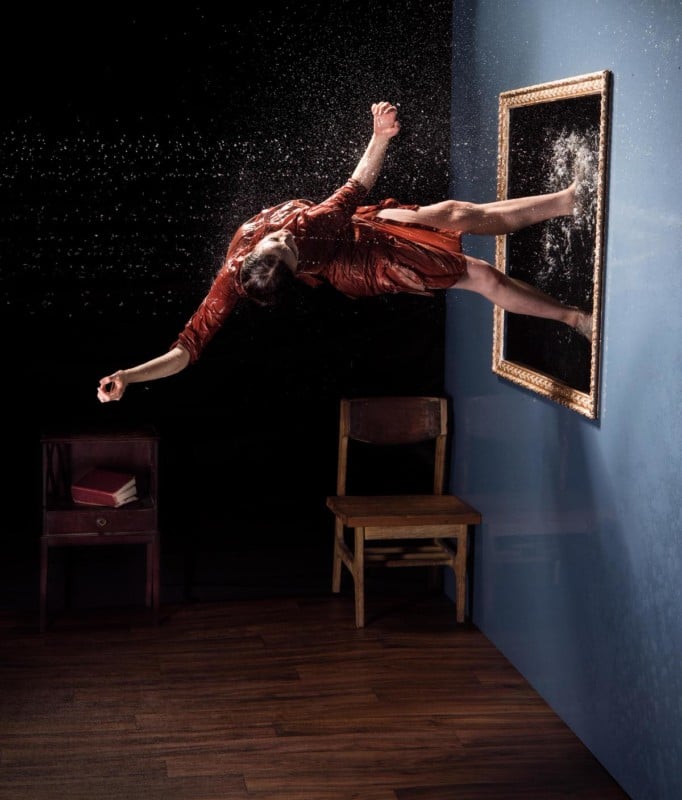 DeArco also spent 30 minutes shooting video:
Here's a behind-the-scenes video showing how this whole project was done (including information about the lighting setups):
You can find more of DeArco's work on his website, Instagram, Facebook, and YouTube.