Godox A1 Smartphone Flash, LED, and Trigger Now Official with $70 Price Tag
After teasing the product and sharing some sample portraits, the Chinese flash manufacturer Godox has now officially announced the A1. It's a flash, LED, and trigger 3-in-1 unit designed for smartphone cameras.

The Godox A1 features an 8W flash with a color temperature of 6000K (+/- 200K) and a 1W LED light. Power output for the flash can be adjusted with 5 steps from 1/1 to 1/16.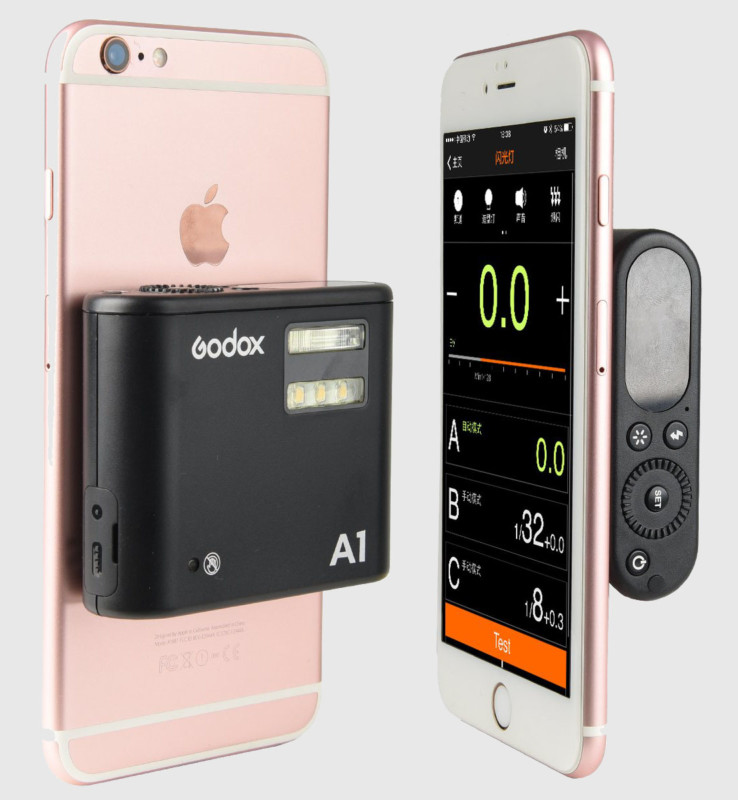 The device also has 2.4GHz and 433MHz wireless transmitters for triggering all Godox flashes through TTL/M/Multi mode. There's also a 2.5mm sync cord jack if you'd like to trigger your flash that way.
A dedicated GodoxPhoto mobile app lets you make adjustments to flash/LED output as well as control groups of flashes.
An OLED panel on the top of the A1 provides the simple interface through which you can adjust the A1's settings. Wireless connectivity is through Bluetooth 4.0, which has a 50-meter transmission range on the A1 when linking up with your smartphone.
The small (80x65x23mm/3.15×2.56×0.9in) and light (110g/3.88oz) A1 is powered by a built-in lithium battery that can put out 700 flashes before requiring a recharge. On the bottom of the A1 is a standard tripod mount.

Here are some actual sample portraits captured using a Godox A1, iPhone 7 Plus, and a Godox studio flash: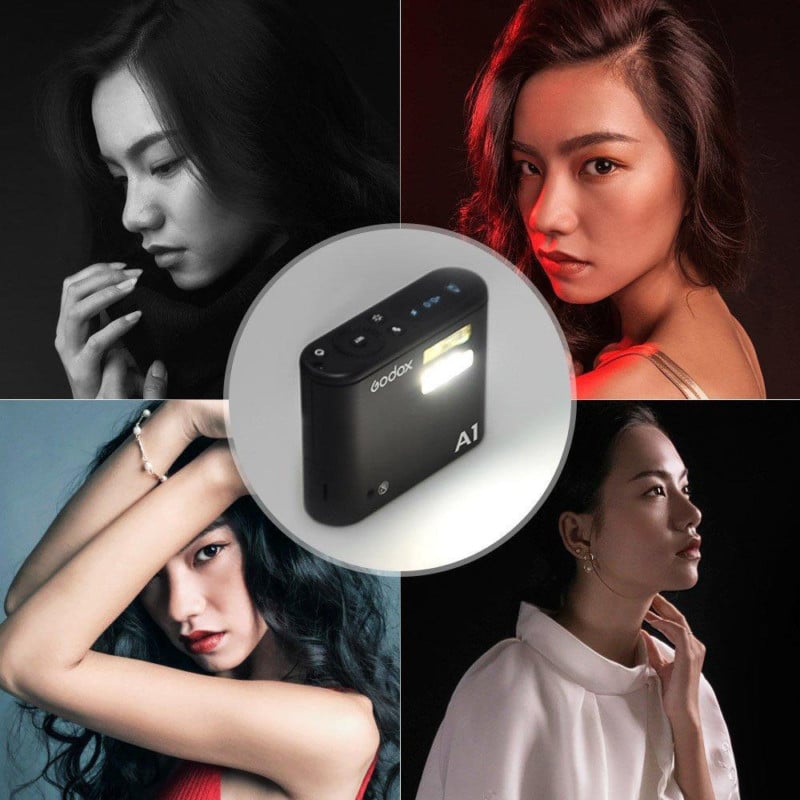 Here's an introduction/announcement video showing the A1 in action in creating sample portraits:
Godox says it's also planning to launch a smaller, single miniature flash for smartphones as well.
The Godox A1 will start shipping for iPhones at the end of August 2017 and for Android sometime in September. It has a price tag of $70 and can be pre-ordered through the Godox online store.