f.lux Beta for Windows Can Auto-Disable for Photo Editing Software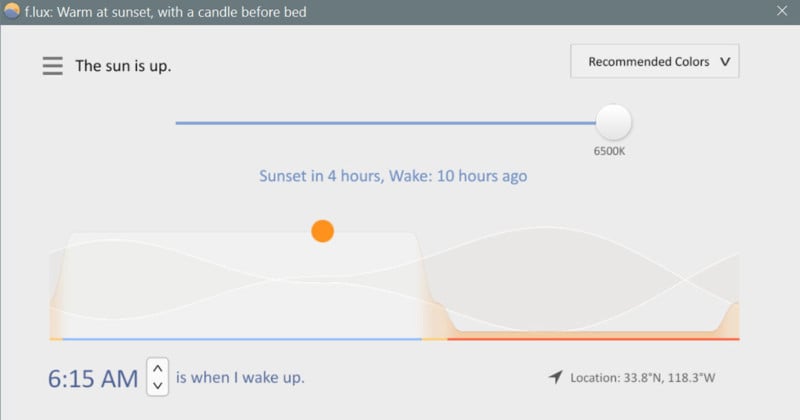 If you use the popular software f.lux on Windows for automatically adjusting your monitor color temperature depending on time and location to reduce eye-strain and improve sleep, there's some good news for you: there's now a beta version that brings auto-disabling for photo editing programs like Photoshop and Lightroom.

This update means that you'll no longer risk spending hours processing photos only to find afterward that everything has a strange color shift because you had edited them while your display was color-shifted by f.lux.
The new feature, announced on April 3rd, allows you to choose which apps will cause f.lux to automatically disable. To enable disabling for a particular app, open up the app, have it in focus, right-click the f.lux icon in your taskbar, and you should see the option for the current app.
Select that option, and voila! Your display will no longer be color-shifted at night while you're doing photo editing.
f.lux is a free program, and the new beta for Windows can be downloaded here (the non-beta current version can be found on the f.lux homepage).
(via f.lux forum via Reddit)