Nikon Just Set the World Record for the Biggest Human Camera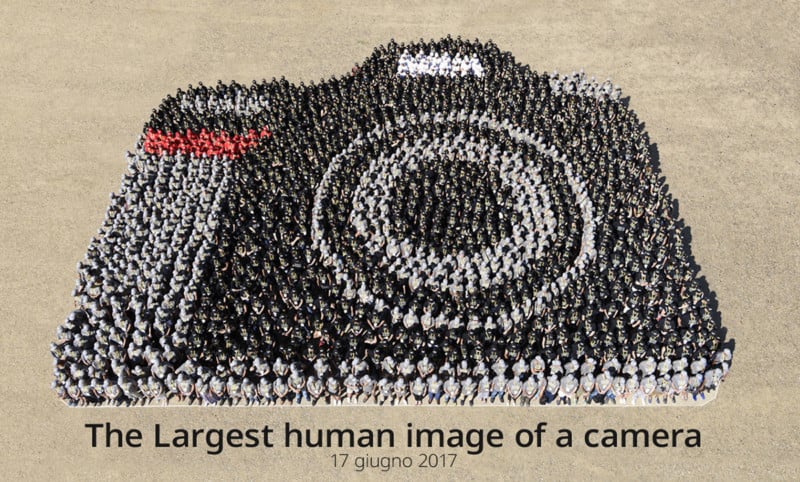 Nikon has just been awarded the Guinness World Record for the world's largest human camera.

To celebrate its upcoming 100th anniversary on July 25th, 2017, Nikon released a load of collectible lenses, cameras, and other items. But their latest stunt in the celebration was to stand around in the courtyard of a rather beautiful Italian building in a bid to create a camera made of people.
The feat was undertaken by Nital (the official distributor of Nikon in Italy) and Media Italia, where over 1,000 people stood together in different colored T-shirts to create the spectacle.
In this selection of images, of which you can see the full album on the Nikon website, you can see the camera begin to take shape.
We still don't know how many megapixels its sensor is, though.
(via Nikon Rumors)