Portraits of Portland's Homeless: Eyes as the Window to the Soul
I had just moved to the pretty, but constantly rainy, Portland, Oregon, and the weather was getting to me! After going through a hard period of homesickness and mild depression, following a friend's advice, I got my very first DSLR camera. I liked the idea of registering anything I wanted, and by anything I mean everything: landscape, objects, wild life (as wild as downtown Portland can get!), you name it…

I started my photo project "Careful: Soul Inside" without even knowing I was starting it, and even today I still look back, trying to understand what happened. According to an endhomelessness.com report, there are over 500,000 homeless people in the USA. Homelessness is a real issue around the world, and Portland isn't different.
During warm days you can see several homeless people just hanging out all over town and in the park in front of my building. I was out looking for squirrels (my idea of wild life, then), and that day I just couldn't find any. I sat frustrated on a bench, when a guy with a Santa Claus beard, James, sat next to me.
We started a friendly conversation about photography, and after a few minutes talking, I asked if I could photograph him. Reluctant at first, he ended up agreeing with me. That night I posted the result online, and "King James" is still one of the most winning pictures I have ever shot.
After my casual encounter with James, I was determined to make it a project. Since then, "Careful: Soul Inside," a name that reflects my interaction with my subjects, has been published in over 10 countries, and has become the subject of an exhibition at the Bowers Museum in Anaheim, California.
The idea of the project is simple: I talk to my subjects, I hear their stories, and often I report them alongside their pictures. My ultimate goal is to increase awareness of homelessness issues, which seldom have our attention, and which include the social barriers homeless people face that often turn them into virtually invisible human beings.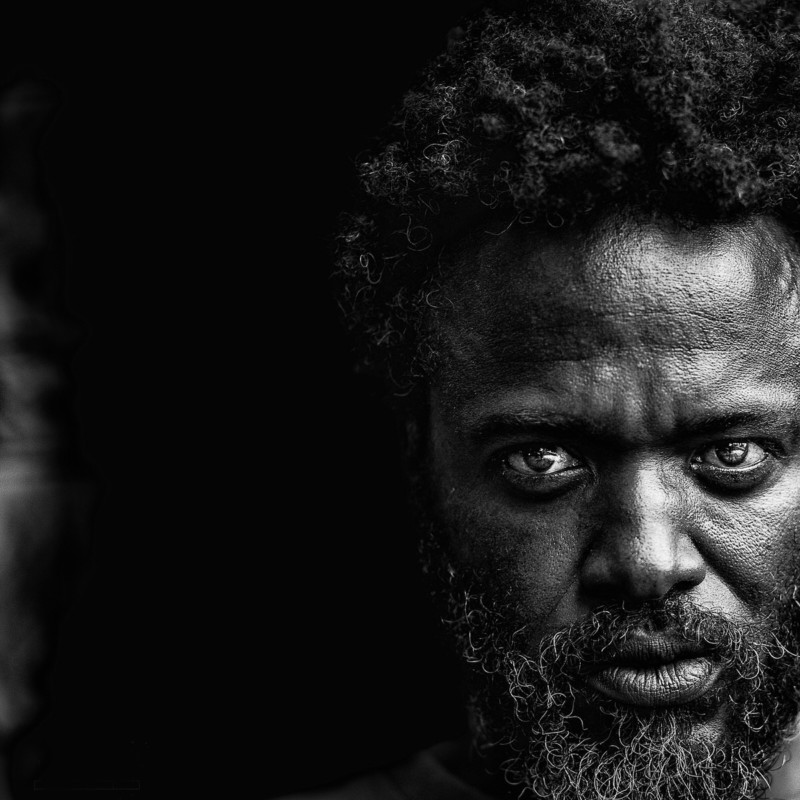 Throughout these two years I have learned a lot, have become emotional a lot, and have hopefully educated people about homelessness, reminding us all that most of us are "just a few pay checks away" from homelessness ourselves.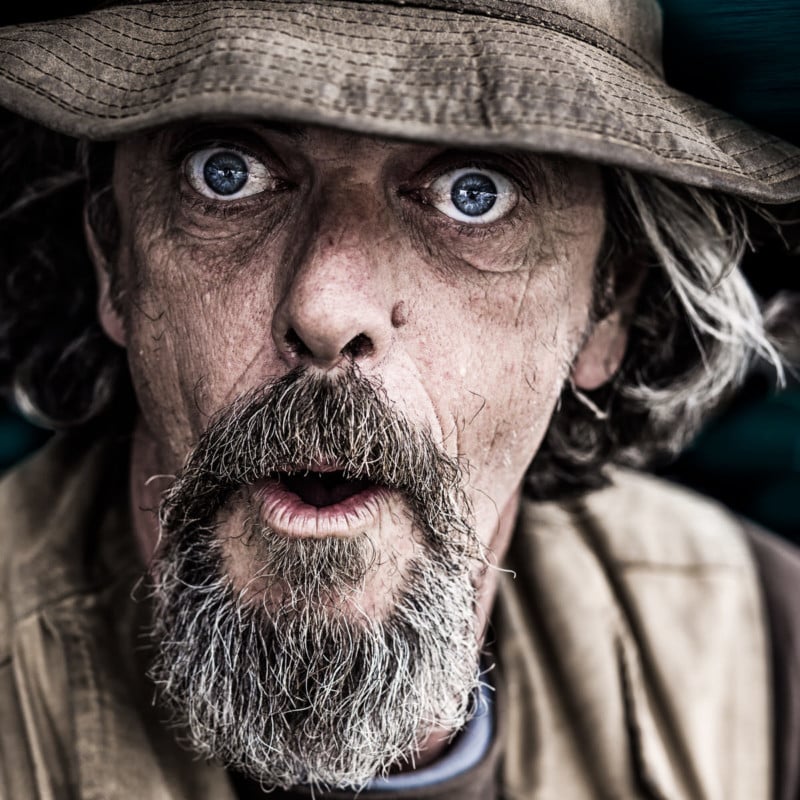 If you want to see the beauty of a person, forget their clothing and look into their eyes. It's all about the eyes, always. My name is Pedro Oliveira, and I am a soul capturer.
---
About the author: Pedro Oliveira is an award-winning and internationally published street, headshot, and portrait photographer, based in Portland, Oregon. You can find more of his work on his website, Instagram, Flickr, and Facebook.