Microsoft Announces Story Remix, A Spiritual Successor to Movie Maker
Microsoft will be launching their Windows 10 Creators Update in September, and the company has just unveiled one of the apps that'll come with it. It's called Story Remix, and it's a video-crafting app that looks to be the spiritual successor to Movie Maker.

Movie Maker saw its last release in 2014 before being discontinued at the beginning of this year. It was a free app that allowed Windows users to create simple mash-ups of photographs and video clips with basic transitions and other effects.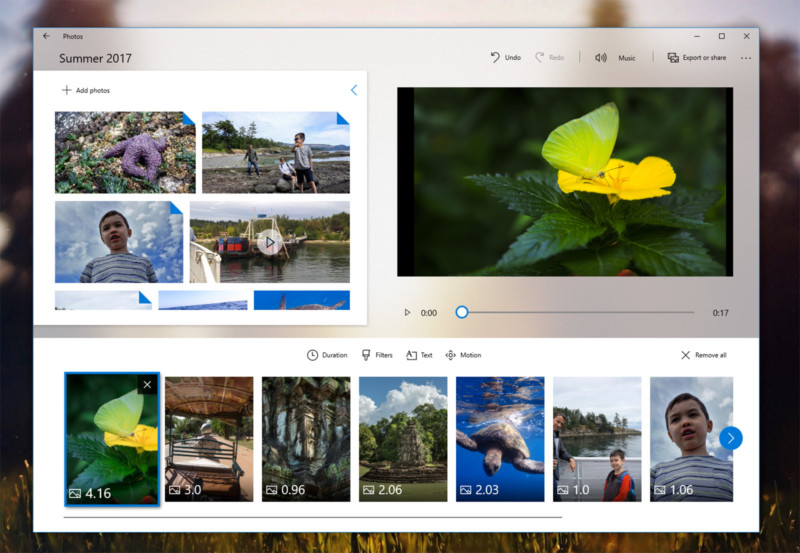 Story Remix looks to be an advanced version of the discontinued app, and lands somewhere in the realm of Apple's new Clips app and Google's Photo Assistant, but with a greater range of editing tools. There will be a Story Remix app for Android, iOS and Windows, allowing users to sync their photos and video from various devices for seamless editing.
As seen in the promo video from Windows, Story Remix will allow users to import 3D models from Remix 3D or Paint 3D and incorporate them in to their final cut, similar to Snapchat's 'World Lenses'.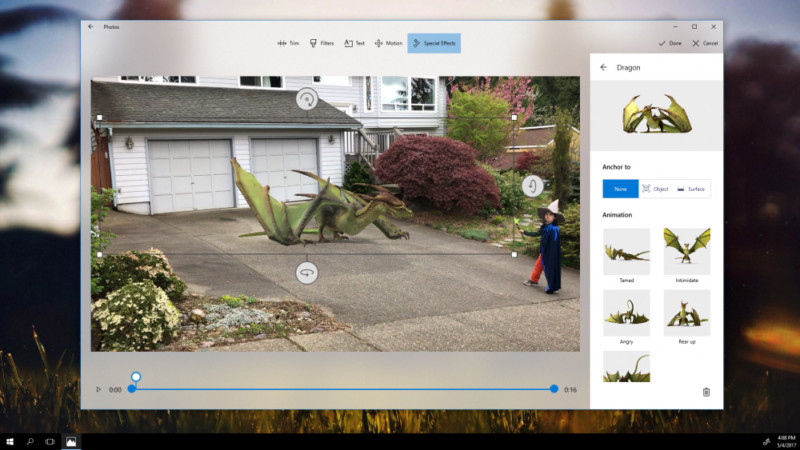 The app is tailored to families and a younger audience without the time or skills needed to edit the media on their mobile devices in to a full video. Hitting the 'Remix' button will select a new soundtrack from Groove, swap out transitions and produce a new video until the user is happy with the result.
Story Remix looks like a clever combination of various Windows 10 technologies, and provides another way to extract some life from the library of photos and videos lying dormant on our mobile devices. We'll have to wait until September to get our hands on the final version, when the Windows 10 Fall Creators Update ships.
(via Engadget)