Vertical Horizon: Pointing the Camera Up in a Dense Urban Jungle
When I arrived in Hong Kong in 2009, I was not much of a photographer; my creative impulses were channelled largely toward drawing and graphic design. However, after living in the middle of this city, soaking in its dense web of streets and an atmosphere that is somehow thick with vibrancy, my view of photography started to evolve.

This place has so many things to say that recording it with a camera began to feel like an urge.
Through the medium of photography, I wanted to find an original 'angle' that would open up a fresh perspective on what I found most captivating about Hong Kong: its sheer density and 'vertical sprawl'. The solution finally came to me while gazing at the moving clouds framed between towers. The idea was to look straight up, focusing my vision on the vertical development of the city. Shifting the perspective in such a close-packed city enabled me to convey my visual shock just as intensely as it was felt.
I come from Paris, a city where architectural restrictions are important and where most of the population actually lives in suburbs. But in Hong Kong, building around the city core is not an option, as relatively flat land is very scarce and surrounded either by mountains or sea. Reclaiming land is a widely used option, but also an expensive one. Thus, each piece of buildable land needs to be used as effectively as possible, and the best way to maximise the land is to build vertically.
I can't think of any other city in the world whose verticality has been taken to quite the extreme as in Hong Kong. The future of the city is not to go out further and further, but to build up higher and higher. It is this 'vertical horizon' I wanted to show in my photo series. It is the only possible horizon for a city where scarcity of space and housing have become major social issues, and where home ownership is simply out of the question for half the population.
I started working on the series in 2011, literally learning about the city as I went along. The more locations I scouted, the stronger the impulsion to push further and explore more. I just had to see it all, even the most obscure and secluded corners that I would never think of visiting again.
After a year of work-in-progress I approached local publisher Asia One, and with their help we finished the first edition of Vertical Horizon that was published in late 2012. A few months later, the series made a lot of noise in the press, both local and in such publications as National
Geographic, The Guardian, Le Figaro magazine, El Pais, Lonely Planet and The Wall Street Journal. Since 2013, I've frequently worked with art galleries to exhibit my prints in Hong Kong, Singapore, Shanghai and the Netherlands. The glowingly positive response led me to work on more photos that I've added to the series year after year.
Now it has been over six years since Vertical Horizon began. Some photos from the series have become records of now-demolished buildings or drastically changed places. A few others have become iconic shots of Hong Kong. A few spots shown in the photos have even become attractions for selfie-takers. At one place in Quarry Bay, you can now bump into tour guides showing off to overseas crowds, and fashion photographers shooting models. You can also find people taking the same photo I took, carefully framing the exact angle I used for my series.
I was really stunned by the extent of the phenomenon when I discovered that some Hollywood productions – notably Transformers 4 and Ghost in the Shell – had also chosen 'my' spot as a scene location. When you go to there now and witness the constant flow of people taking the same photos, it's hard to believe it was such a quiet (though visually awe-inspiring) area back in 2012.
For the third edition of this book, I've added my latest photos taken in 2016. Some are of places that had somehow escaped my notice before, while others show buildings that didn't exist a few years ago. Also included are a selection of images of Macau, the sister-city of Hong Kong, which shares the same vertical growth and some similarities in terms of architecture, especially in the older residential districts.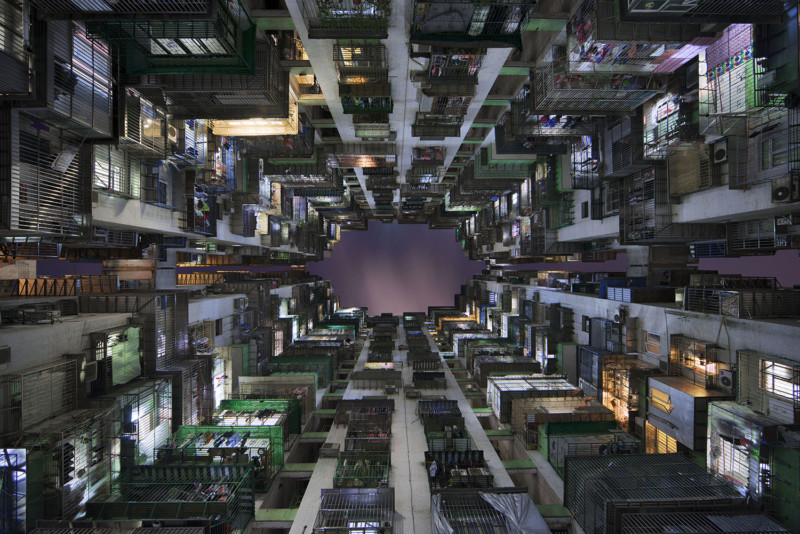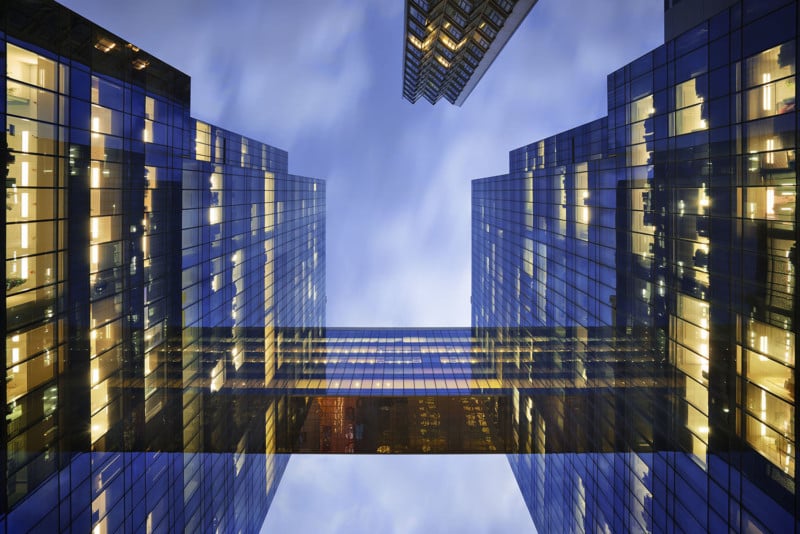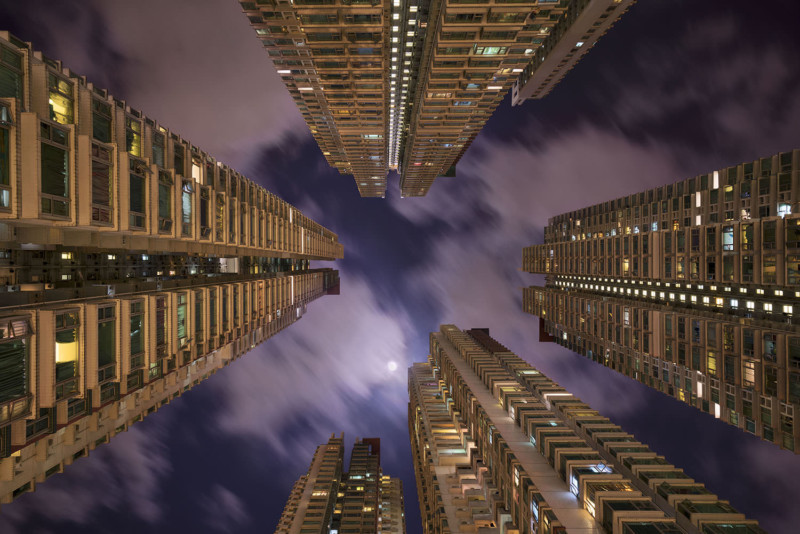 ---
About the author: Romain Jacquet-Lagrèze is a French photographer and graphic artist based in Hong Kong. His photo book "Vertical Horizon" has been published in 2017 as a a 144-page English and Chinese hardcover. You can find more of his work on his website.