Famous B&W Photos Turned into Color by a 21-Year-Old Whiz
Marina Amaral is a 21-year-old Brazilian retoucher who is receiving widespread acclaim for her work adding color to famous historical B&W photos.

Amaral's work provides a different and beautiful look at various people and events.
Each of the works requires a lot of careful research, planning, and retouching — Amaral sometimes spends months working on a single image. All the digital editing is done by hand in Photoshop, and often involves hundreds of different layers of color coming together to form the final look.
Here are some more colorizations Amaral has done so far:
Body of Confederate sharpshooter, 1863
Lynn D. "Buck" Compton, Band of Brothers
Omaha Beach landing
Winston Churchill
Banana docks, New York, ca. 1890-1910.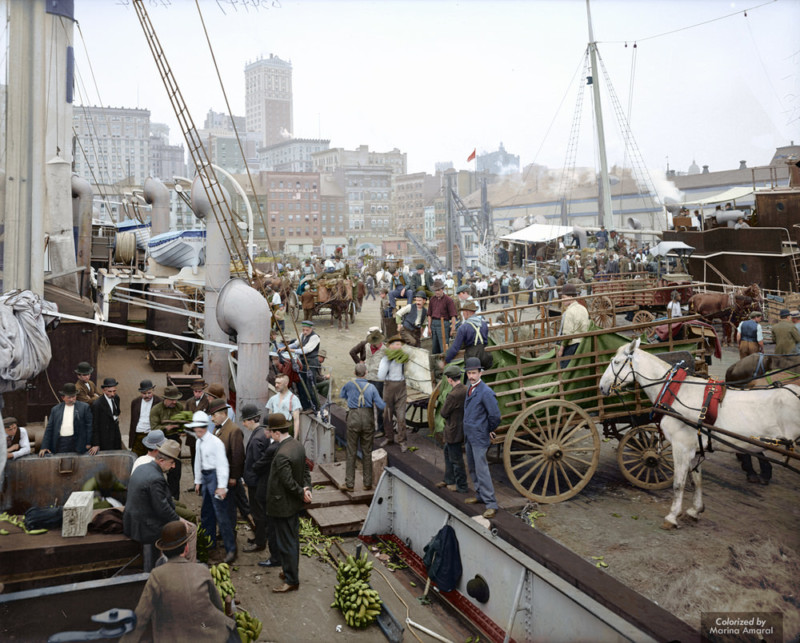 Lee Harvey Oswald
Massaponax Church, Va. "Council of War." 1864 May 21
French soldiers during WWI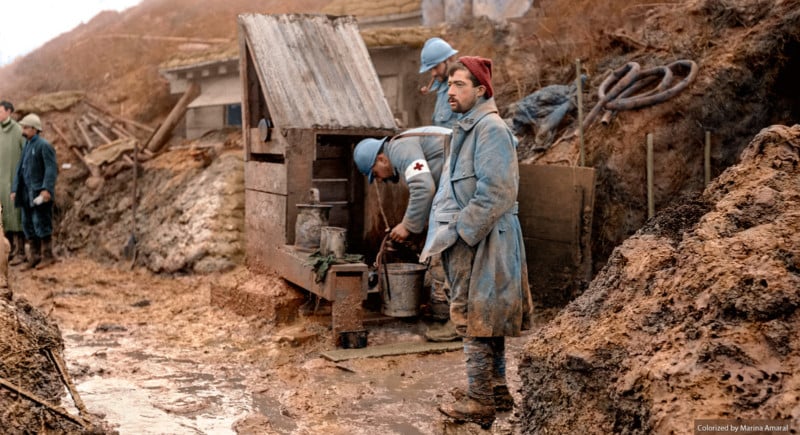 You can find more of Amaral's work on her website, Facebook, and Behance.
(via Marina Amaral via Business Insider)