Iconic Israeli Photographer David Rubinger Dies at 92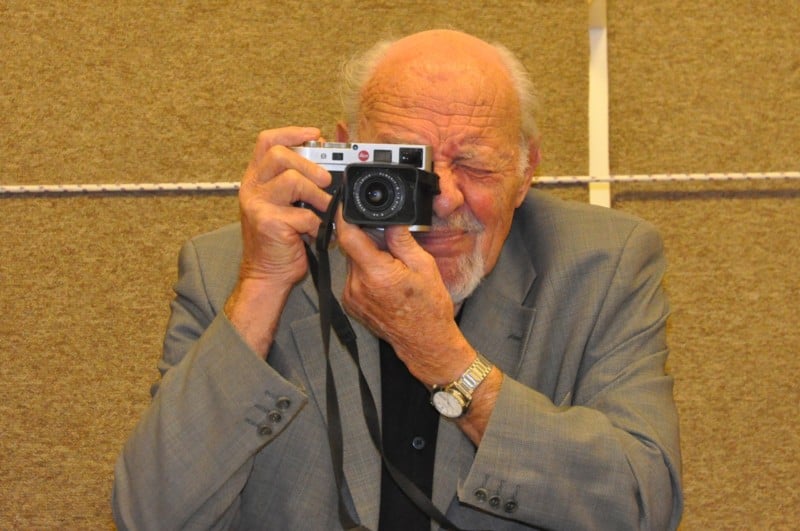 David Rubinger, Israel's most famous photographer, died in Jerusalem on Wednesday, March 1st, 2017. He was 92.

Rubinger's most famous photo, captured during the Six-Day War, shows Israeli paratroopers after the Western Wall was recaptured. That image became a defining image of that conflict.
Despite it being his best known work, Rubinger has reportedly said that he considers it a bad photo.
"When I got to Jerusalem, I heard gunshots, so I ran to the Western Wall, maybe 20 minutes after it was taken. I laid down on the ground and these three soldiers just passed by. I didn't think much of the photo at the time," Haaretz quotes him as saying. "Part of the face is cut off one the right said, in the middle the nose protrudes, and on the left there's only half a face… photographically speaking, this isn't a good photo."
Rubinger was born in Vienna in 1924. He first discovered his passion for photography while serving as a soldier in World War II and receiving a camera from a girlfriend in France. After the war, Rubinger started a photography business in Jerusalem before switching into photojournalism. After a few newspaper posts, Rubinger began shooting for Time-Life in 1954, which he continued doing for more than 5 decades.
Rubinger was awarded Israel's highest honor, the Israel Prize, in 1997 for communications, becoming the first photographer to be honored with the prize.
"There those who write the pages of history and there are those who create them with their lens," says Israeli President Reuven Rivlin. "David immortalized history in his photographs that will forever remain in our memory. I will continue to carry him in my memory, armed with his old and faithful camera."
---
Image credits: Portrait of Rubinger by Shmuel.browns and licensed under CC BY-SA 3.0