This is the Oldest Known Production Nikon Camera in the World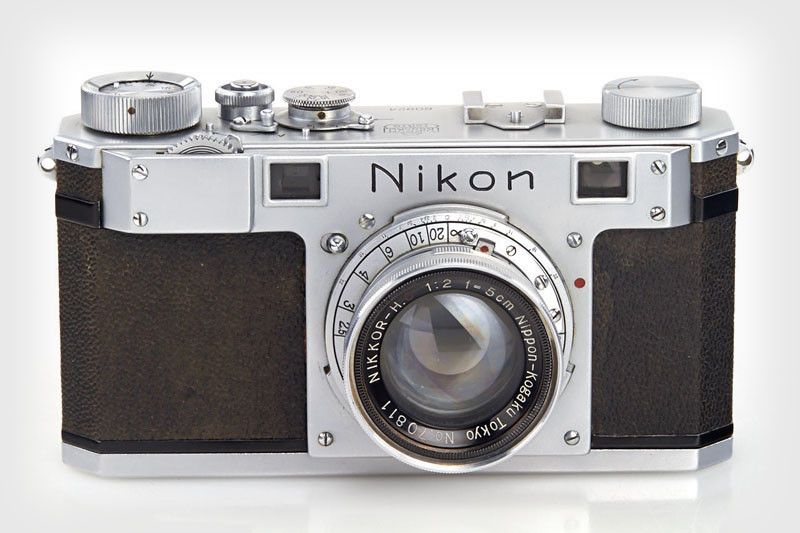 This Nikon 1 rangefinder from 1948 is the earliest known surviving production Nikon camera in the world. It's up for sale at the Westlicht camera auctions, where it's expected to fetch up to $200,000.

The Nikon 1 was the first Nikon-branded camera to be released, and manufacturing started in March 1948 with the serial number 60922. This camera has the serial number 60924, meaning it was the 3rd production camera ever made by Nikon.
The camera will be auctioned with the original Nikkor-H 2/5cm no.70811 lens, the 11th lens Nikon made, with its matching Nikon lens cap.
The camera, which is from the collection of famous Japanese collector Tad Sato, is in great condition and comes with the original shutter mechanism.
On the baseplate is the engraving: "Made in Occupied Japan."
Also included in the package is an original and extremely rare double strap Nikon everready camera case:
The starting price of the auction is €90,000 (~$98,000), and the pre-auction estimate for the camera is €160,000 to €180,000 (~$174,000 to $196,000). If you have deep pockets and an obsession with collecting extremely rare Nikon cameras, you can find the auction listing over on Westlicht.
---
Image credits: All photographs by WestLicht Photographica Auction