Kodak Ektra is a Smartphone Designed for Photographers
Kodak today announced a new smartphone called the Ektra that's designed for photographers. The phone features imaging and editing capabilities that will help photography lovers to capture the photos they envision.

The original Kodak Ektra camera was released back in 1941, and Kodak says this new smartphone is the "latest reincarnation" of that famous model. It's a phone that's being produced by the UK-company Bullitt Group, which is licensing the Kodak brand name for the product.
Inside the Kodak Ektra is a 21-megapixel sensor behind an f/2.0 aperture. On the front of the phone is a 13-megapixel sensor with Phase Detection AF behind an f/2.2 aperture.
The industrial design and weight of the camera are both reminiscent of point-and-shoot cameras, and on the horizontal edge is a dual-press shutter button for holding the phone like a traditional camera.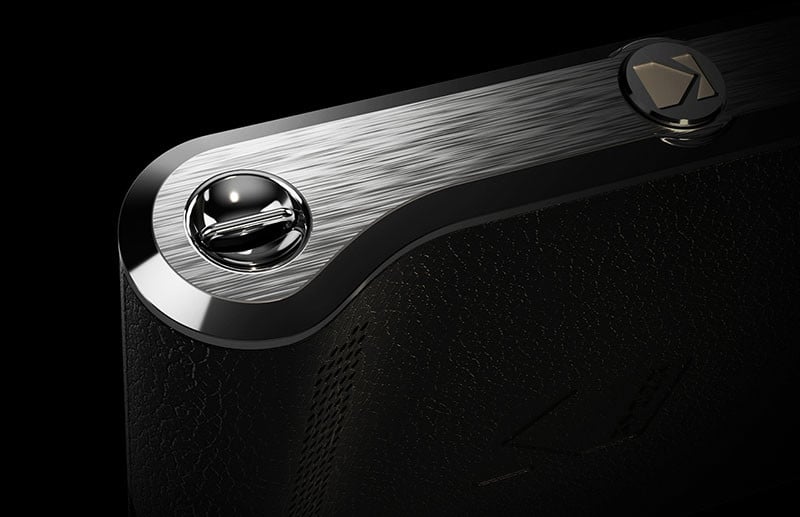 On the back of the Ektra phone is a large 5-inch HD touchscreen with a digital interface that features DSLR-style dial, part of what Kodak calls "a tactile camera experience." The dial allows you to shoot with manual settings, adjusting shutter speed and ISO.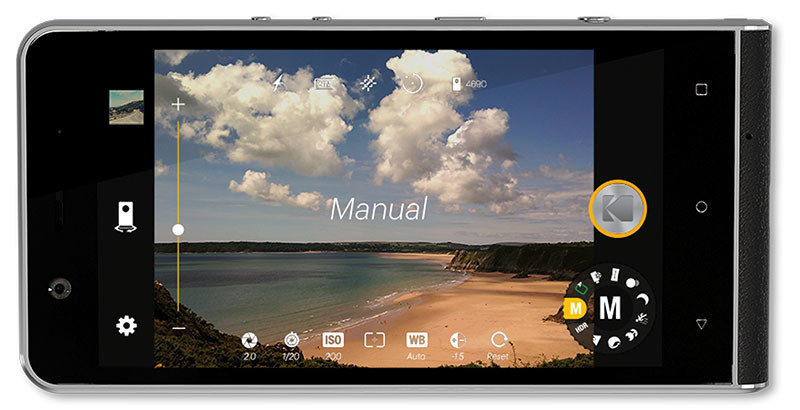 Other features and specs in the phone/camera include Scene Modes, a Smart Mode for auto settings, a Super 8 app that recreates classic Super 8 film stocks, 4K video recording, Android 6.0 Marshmallow OS, Snapseed editing software, optical image stabilization, an integrated photo printing app, social media sharing features, a 2.3Ghz Helio X-20 Decacore processor, a 3000 mAh battery, 3GB RAM, 32GB storage, and Corning Gorilla Glass covering the screen and lenses.
The Kodak Ektra will be initially launching in the UK and will be available across Europe later this year for £449 (~$550). No word yet on if or when the phone will be released in the United States.