Composite Photos of Planes at Airports Around the World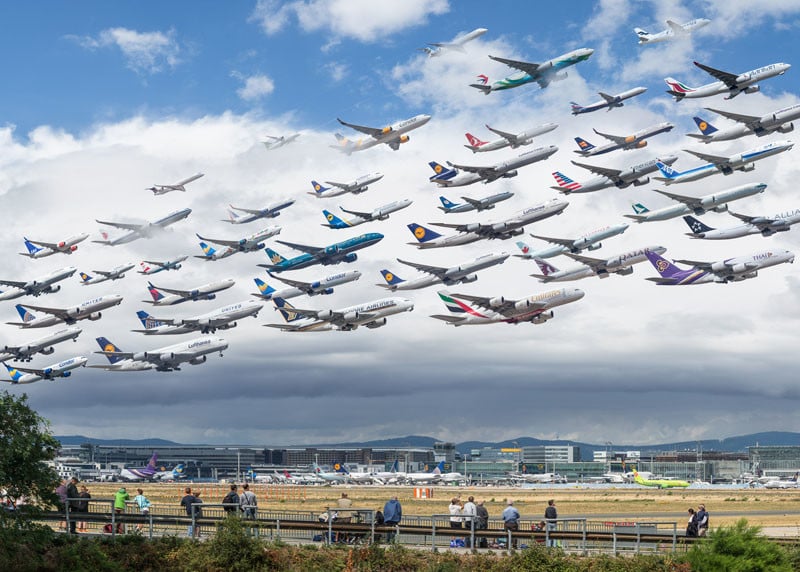 Back in 2014, we shared an impressive composite photo by Mike Kelley that combined 8 hours of airplane takeoffs at LAX into a single frame. After the viral success of that photo, Kelley decided to take the idea to major airports around the world. The resulting project is titled, Airportraits.


After setting up his tripod and pointing his camera at airport runways, Kelley spends hours photographing multiple exposures of every airplane that travels across his frame. Afterward, he spends many more hours selecting the best position for planes and combining a section of the photo set into one remarkable composite.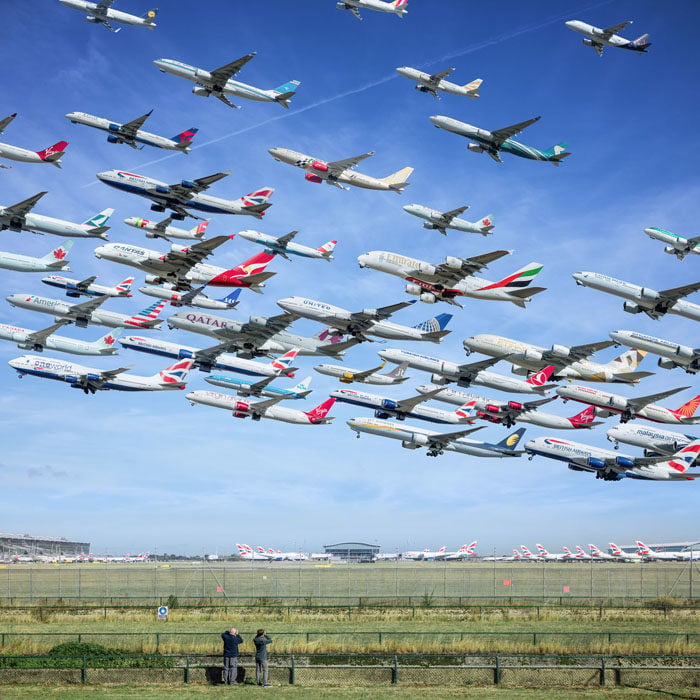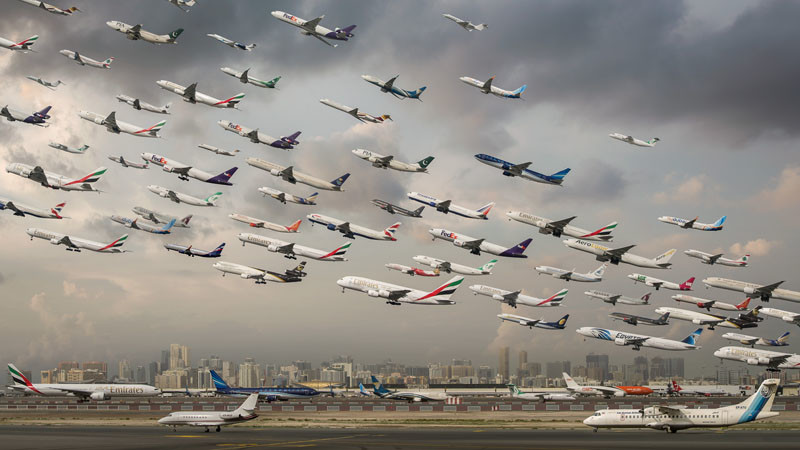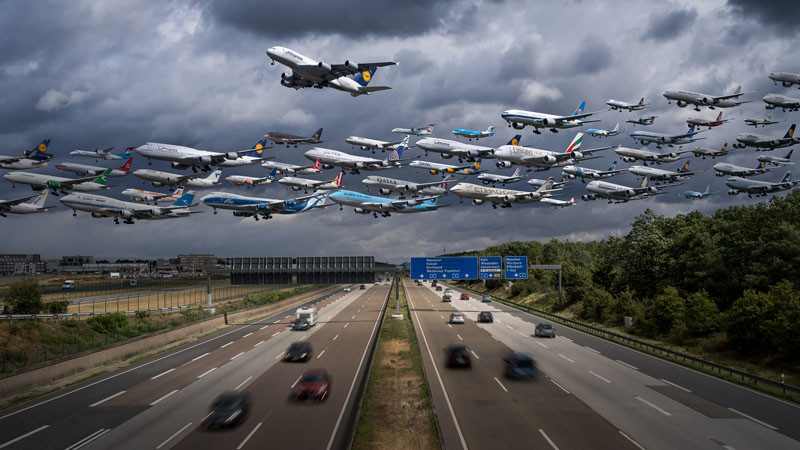 Here's a 4-minute behind-the-scenes video showing how the project was done:
You can find more of Kelley's work on his website, Facebook, and Instagram. You can also buy prints of the photos in Airportraits here.
---
Image credits: Photographs by Mike Kelley and used with permission