Photographing an Upside-Down World Underwater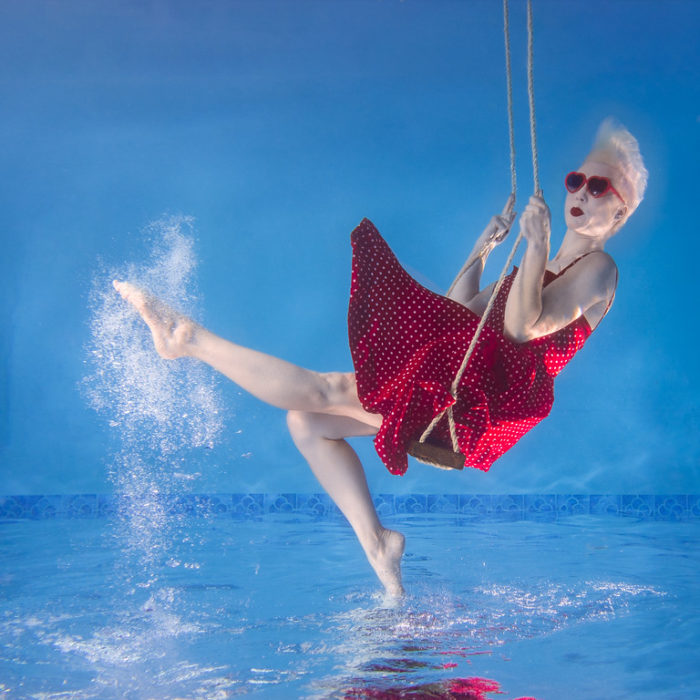 As the years pass by, our children use the pool less and less. I needed to compensate. I have always had a fascination for concepts that make it difficult to tell up from down or make sense of gravity. This summer, I started a new series: The Underside. I recreated, just below the surface, activities one normally expects above.

I made the reflective surface of the water a virtual ground on which I staged my concepts. This required a lot of upside-down swimming, often accompanied by a fair share of water up the nostrils, at least for the my subjects (I had goggles myself). But let's put that on the account of interesting stories to recollect.
I also had my fair share of stories. For instance when demonstrating to Cassandra how to iron my shirts, I let go of the iron when I needed air. Little did I remember that I was upside-down, and it hit my goggles.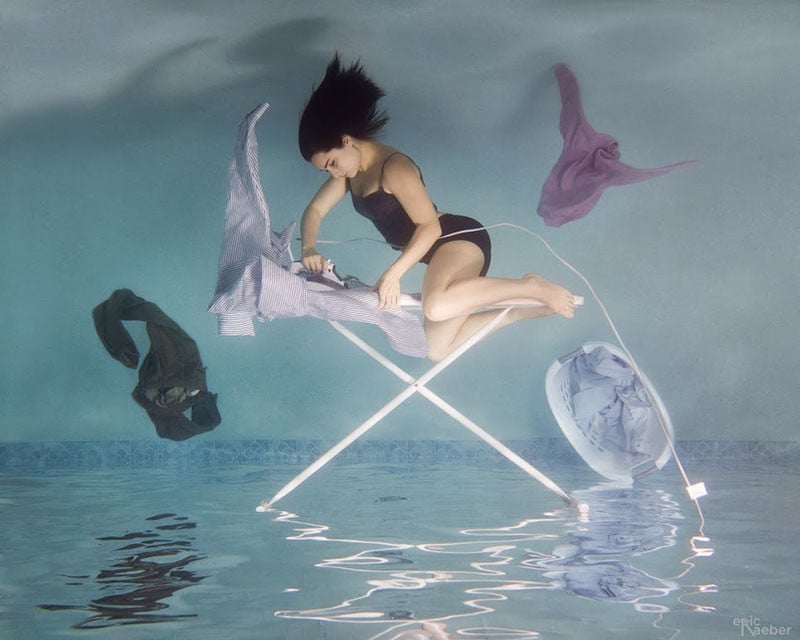 Other times a horse would resist submersion and a sophisticated structure above water, attached to a ladder running across the pool was necessary. With each concept, the experimentation and the search for solutions lead to new learnings.
Although I often resort to post-processing to pick the best water splash or reposition accessories, I strive to always shoot the full concept in-situ.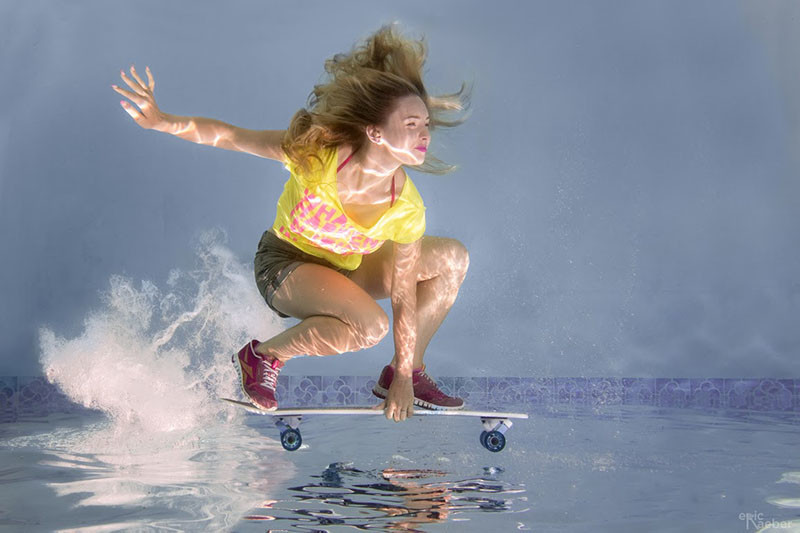 Underwater photography is a hobby that could make a dent in your budget. I decided to keep it under control. I work with an affordable speedlight placed in a recycled 40 Oz container of mixed nuts (Kirkland, to be precise). The speedlight is then triggered via a Toslink optical cable that I run from my camera. Only one speedlight has walked the plank so far!
I certainly like when my images have a story to tell. But I like it even more when my subject has one to remember as well.
---
About the author: Eric Raeber is a photographer and engineer, living the San Francisco Bay Area. You can see more from this series on his website or follow him on Instagram or Facebook.