Trail Camera in L.A. Captures Mountain Lion Above City Lights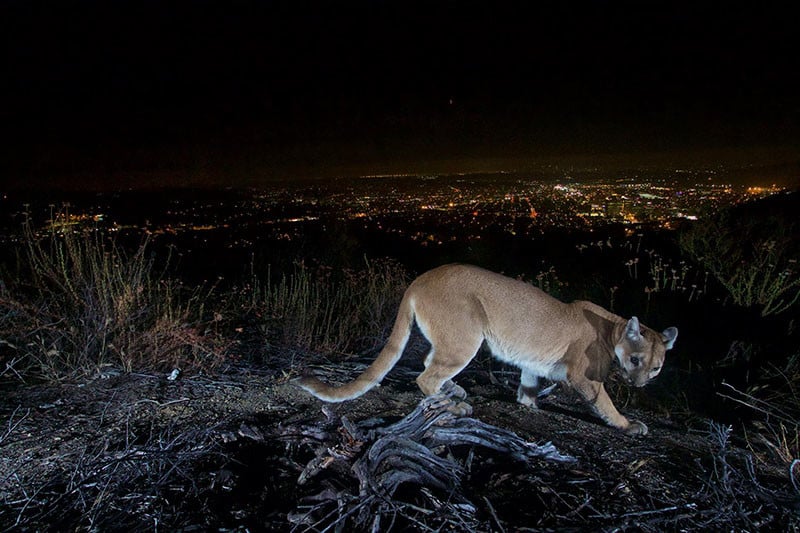 A National Park remote camera has captured a picture-perfect shot of a mountain lion at night with the city lights of Los Angeles as the backdrop.

The photo was captured at the Santa Monica Mountains National Recreation Area, which then shared it on Facebook.
"L.A. is one of only two megacities in the world (the other is Mumbai) with large carnivores living within the city limits," the recreation area writes. "This remote camera photo captured an adult female mountain lion in the Verdugo Mountains […]"
Mountain lions are sometimes called "ghost cats" because of how they avoid humans and are very elusive. By GPS tracking a mountain lion known as P-22, which has lived in L.A.'s Griffith Park for at least 4 years, National Park officials have found that it usually hides in thick brush and remote areas of the park during the day, and comes out and becomes more active in the middle of the night.
Wildlife photographers may have a hard time nailing shots of these reclusive big cats, but mountain lions have a hard time avoiding the lenses of remote cameras.
---
Image credits: Photograph by the Santa Monica Mountains National Recreation Area