Trail Camera Snaps Up-Close Photos of a Mountain Lion Family at Mealtime
Capturing clear and up-close photos of a mountain lion family is difficult for a photographer to do, and that's where remote cameras can come in and help. The National Park Service recently captured a beautiful set of photos in the Santa Monica Mountains showing a mother and two kittens.

The photos were captured by a remote camera on the western end of the mountains, near the Los Angeles and Ventura County line. The mom and two nearly-adult kittens were feasting on the carcass of a deer (warning: some of the photos are a bit bloody).
In several shots the mountain lions are staring straight at the camera, alerted to its presence by its faint noises and sudden flashes.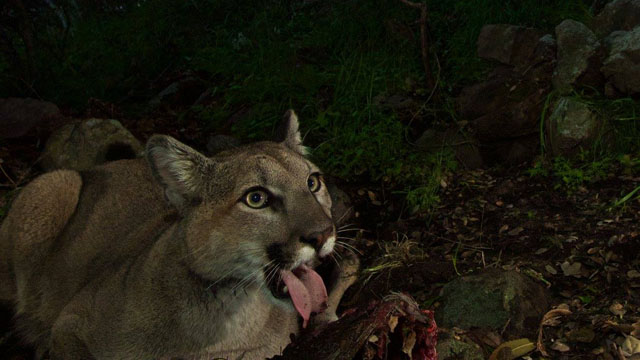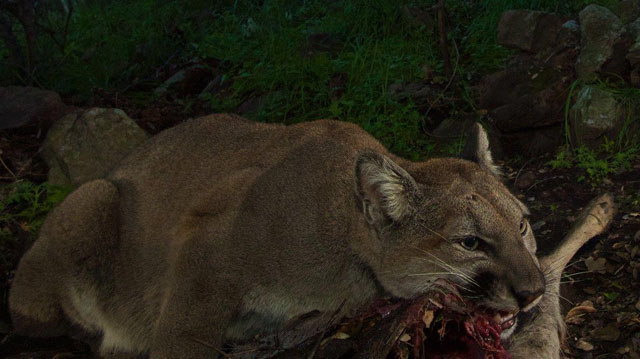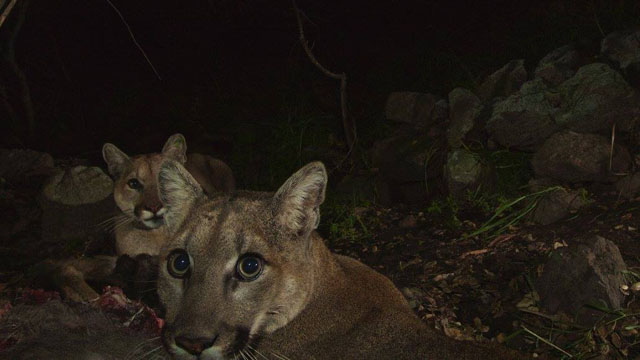 (via Santa Monica Mountains National Recreation Area via Gizmodo)
---
Image credits: Photographs by the Santa Monica Mountains National Recreation Area