First Ever HD Video of Bioluminescent Coral, Shot with 4M ISO Canon Camera
Ultra-high sensitivity cameras like the 4 Million ISO Canon ME20F-SH are making it possible to record things never before possible, like these bioluminescent bamboo corals pulsating with light 1,245 feet below the surface of the ocean.
The video was captured by DOER Marine in collaboration with Canon USA, and it's a world's first. Before now, this mesmerizing phenomenon had only ever been seen in person and described in oral histories—never before could we on the surface see it happen in real time.
DOER CEO Liz Taylor and subsea technologist Ian Griffith first saw the MH10F-SH at a trade show last year, and they immediately recognized the potential for deep sea research—DOER, after all, stands for "Deep Ocean Exploration and Research." The company had already built an underwater housing that could take cinema cameras and lenses to serious depths—all they needed was an ME20F-SH from Canon to test.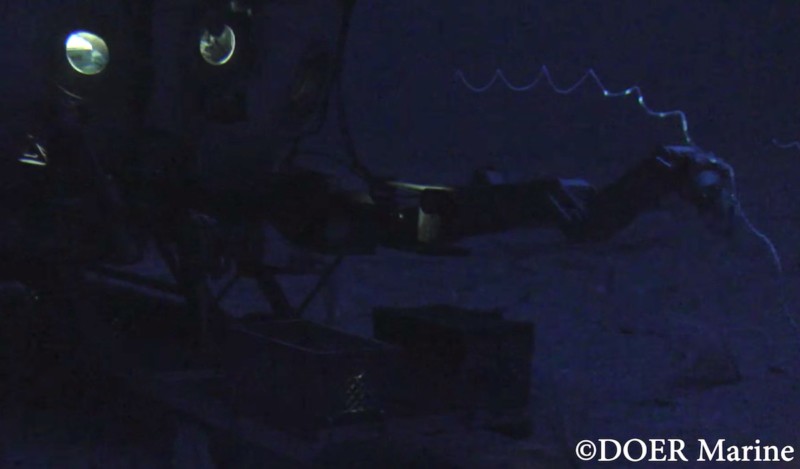 One of the experts leading the expedition back to the depths off the coast of Hawaii to capture this footage was actually the same oceanographer who described the corals during a record setting dive in 1979: Dr. Sylvia Earle.
"When I touched them, rings of light pulsed up and down between base and tip," she wrote after that 1979 dive.
Appropriately, she was in one of the two Pisces submersibles this year when a high school biology intern and later a University of LaVerne photography student operated the camera to capture the video footage up top. The story behind these incredible dives will be featured in a documentary special called Blue Centennial.
(via YouTube via National Geographic)