Sony Adds Optical Image Stabilization to Its Action Cameras
Sony is upping its action cam game in a big way today. The company's already well-regarded action cameras, big competitors for that GoPro that hasn't come out yet, just got Optical SteadyShot Stabilization.
The two new cameras released today are the 4K-capable FDR-X3000R and the 1080p shooting HDR-AS300R, both of which feature the huge added benefit of optical stabilization.
Now, inside each of these two action cameras, "the camera's lens and sensor are joined and moved together to compensate for camera shake caused by excessive motion." So whether it's a walk-and-talk or you're out performing some sick moves, Sony's got you covered.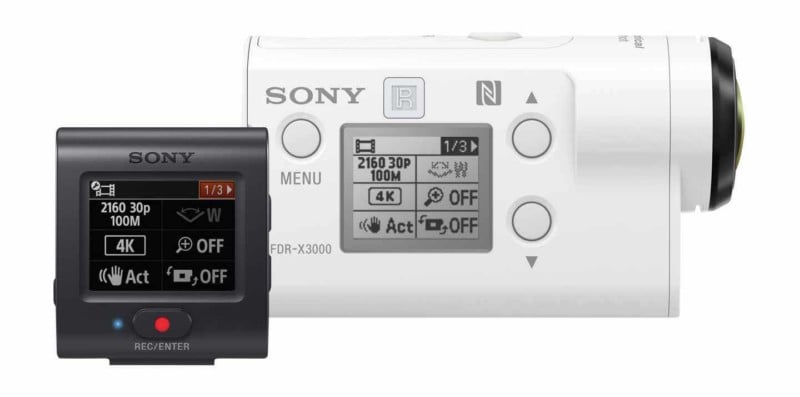 In addition to optical stabilization, both cameras also feature a new Zeiss Tessar lens with "significantly less lens distortion than previous models," a new backside-illuminated Exmor R CMOS sensor that's optimized for capturing 16:9 aspect ratio video, face detection, an automatic highlight mode, and a 4K time-lapse mode that works on both the 4K and 1080p cameras.
Finally, Sony's new action cameras also feature a totally redesigned menu—Sony menus are a common gripe among shooters of not just the action cams, but all of Sony's DI products—that gives you more info at-a -glance and is a lot easier to navigate.
Both cameras—originally announced in Japanz—are set to go on sale in North America later this month. The 4K X3000 will cost you $400 or $550 with Sony's fancy new Live View remote pictured above, while the 1080p AS300 will run you $300 or $450 with the aforementioned remote.
To learn more about the camera or see a 'simulated' demo of the Optical SteadyShot2 technology in action, click here.