Think Tank Unveils V2.0 of Its Shape Shifter Expandable Photo Backpacks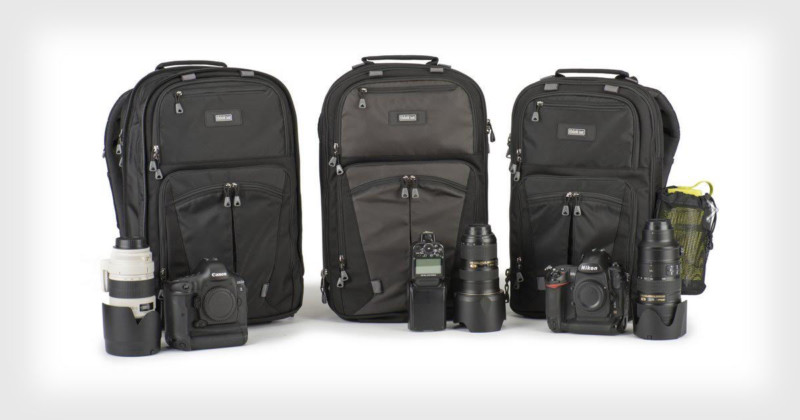 Think Tank Photo's Shape Shifter backpacks were originally a breakthrough in photography backpack design because of the way they could collapse and take on a narrow profile when empty. Now the company has launched V2.0 of the line with three new backpacks that expand and collapse.

The three models are the Shape Shifter 15 V2.0, Shape Shifter 17 V2.0, and the Naked Shape Shifter V2.0.
Each of the backpacks features a front-side tripod attachment, a roller handle pass-through sleeve, and a water-repellent coating.
The Shape Shifter 15 and 17 models are designed to hold 15-inch and 17-inch laptops, respectively, along with a camera kit (one DSLR and 3 lenses for the 15-inch, and 2 DSLRs and 4 lenses for the 17-inch).
Naked Shape Shifter 17 is a brand new design that uses modular removable pouches or lens changers. It can hold four to seven modules, allowing you to configure the bag to your exact camera kit.
When there isn't any gear inside the backpacks, they each compress down to just 3-inches in thickness, saving space and allowing you move about more efficiently (e.g. moving through crowds with your camera in hand).
The three new Shape Shifter bags can be purchased through the Think Tank Photo website. The Shape Shifter 15 V2.0 costs $250, the Shape Shifter 17 V2.0 costs $280, and the Naked Shape Shifter 17 V2.0 costs $220.