Phase One Announces First 'Blue Ring' Zoom Lenses, Boast 1/1600 Flash Sync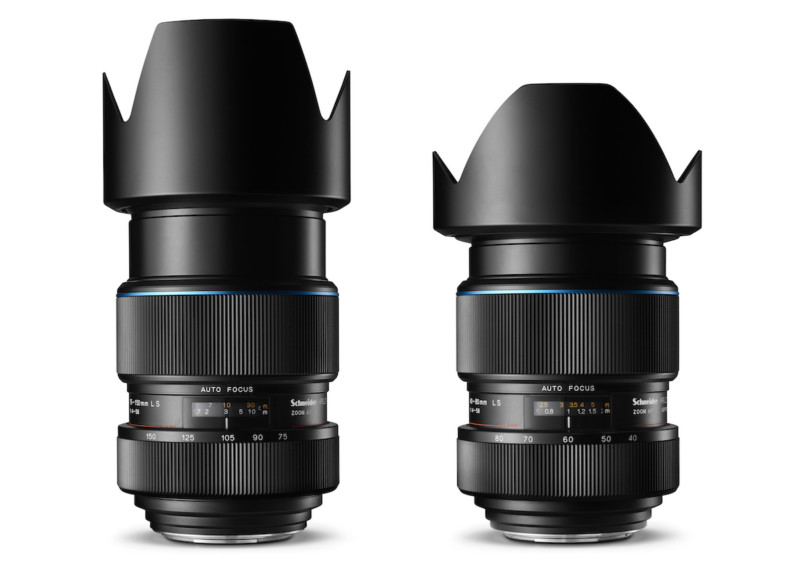 Phase One took the lid off of a first for the company earlier today. In partnership with Schneider Kreuznach, they've released the very first 'Blue Ring' zoom lenses: a 40-80mm LS f/4.0-5.6 and 75-150mm LS f/4.0-5.6 that promise prime lens quality.
The new blue ring zooms were built with the full-frame 645 format 100MP Phase One XF system in mind. "Used on a Phase One XF 100MP system, the lenses are able to take full advantage of the sensor's resolution," writes Phase One. "A 100MP capture renders a 100MP image with breathtaking fidelity."
Together, the two lenses cover the wide, normal, and zoom ranges, making them exceptionally versatile. They also promise "prime lens quality," feature zoom lock on the barrel, boast built-in electronics that "permit individual focus calibration" when used with the XF system, and can sync flash at shutter speeds up to 1/1600 sec.
Phase One would really like you to be impressed with these lenses. Espen Beck, Phase One Senior Product Manager, explains why:
Creating optics this large with such tight tolerances is quite an achievement. A Phase One full frame 100MP medium format sensor is 1.5 times larger than the cropped size 50MP medium format and 2.5 times larger than sensors found in high-end 35mm DSLRs. Capturing the full resolution of a square sensor this size with a round lens and avoiding crop means that the entire lens must be larger, which requires larger movements of individual lens elements while meeting the requisite standards for speed and precision.
But to paraphrase Voltaire: with great performance comes great price tag. The 75-150mm LS is shipping now for a cool $5,990, and the 40-80mm LS will ship "by August 1st" for $8,990.
To learn more about these lenses, head over to the Phase One website by clicking here. And if you want to see the lenses in action, Phase One is putting on a hands-on Webinar demonstration on Tuesday, July 19. Info and registration here.