UK Police Force: Taking Pics of Women Without Consent Can Be Hate Crime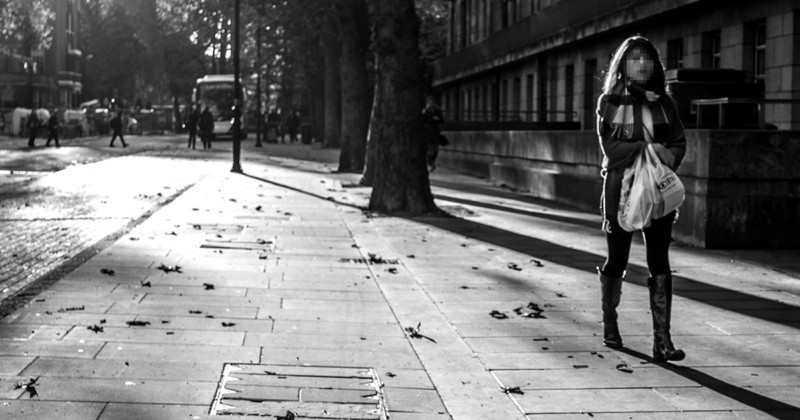 Over in the UK, a police force's announcement this week is raising eyebrows among some photographers. In a statement regarding hate crimes against women, taking photos without permission is listed as an example.

The Nottinghamshire police force published a press release on Wednesday announcing that it now recognizes the harassment of women as a hate crime, becoming the first force in the England to categorize misogyny as such.
"What women face, often on a daily basis, is absolutely unacceptable and can be extremely distressing," the force writes. "Nottinghamshire Police is committed to taking misogynistic hate crime seriously and encourages anyone who is affected by it to contact us without hesitation."
Officers in the force have spent the last 3 months taking misogyny hate crime training courses to understand the new policies.
One anonymous photographer tells PetaPixel that the broad wording of the new stance could be easily abused and a problem for photographers rights. Here's a direct quote from the press release:
Misogyny hate crime […] may be understood as incidents against women that are motivated by an attitude of a man towards a woman, and includes behaviour targeted towards a woman by men simply because they are a woman.

Examples of this may include unwanted or uninvited sexual advances; physical or verbal assault; unwanted or uninvited physical or verbal contact or engagement; use of mobile devices to send unwanted or uninvited messages or take photographs without consent or permission [emphasis ours].
In the UK, photographers can legally photograph strangers in public, regardless of the age or gender of the photographer or subject (but persistent and/or aggressive photography of one person could be considered harassment). If you're a male street photographer in Nottinghamshire, just hope the 3 months of police training was clear enough about this to protect your rights.
---
Update on 8/18/16: Amateur Photographer spoke with the police department and reported on their findings.
AP asked the force to explain how its policy would be interpreted and put in place. In response, Nottinghamshire Police insisted its officers will not target legitimate street photography.

However, a spokesperson said that should a photographer persist in taking 'unwanted photographs' of a woman, it would consider treating such behaviour as 'verging on harassment' – regardless of whether they had first been spoken to by an officer – depending on the circumstances.

The force added: 'Ultimately, it comes down to what a reasonable person would understand to be harassment.'
---
Image credits: Header photo illustration based on CC photo Matthew G