Shooting Basejumpers from a Chopper and Kayakers with Drone Flashes
Australian adventure photographer and Canon master Krystle Wright is constantly dreaming up new extreme ideas for photos and figuring out how to turn those dreams into actual images.

4.5 years ago, Wright came up with a photo idea through a dream. She was a bird flying high above base jumpers who began leaping off a cliff into an incredible stark landscape. When she woke up, she began a long journey of trying to get the shot.
After working through numerous failed attempts, uncooperative weather, and other challenges, Wright nailed the shot while hanging out the open door of a helicopter. It was the sixth attempt at this shoot.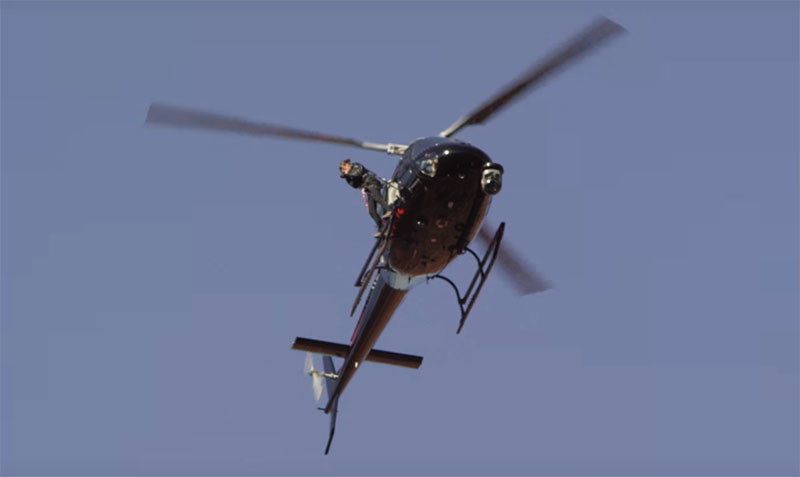 Here's an 8-minute behind-the-scenes short film about this shoot:
Here's the photo that resulted: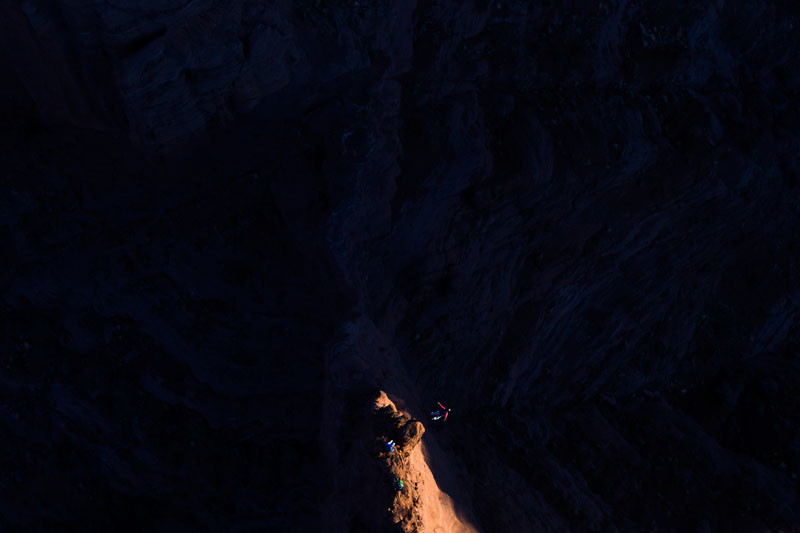 "I originally wanted to capture this shot of BASE jumping that I don't think anyone else has done," Wright writes. "I think the outcome of the photograph is simple yet it's also very complicated to capture. There's so many variables – there's the helicopter, there's the light and there's Mother Nature."
"In one sense, this isn't the perfect dream shot as the light fell a different way this morning due to the different time of year," she says. "However, I grew to love and appreciate this shot as the ideal representation of not only the dream I had, but also the story that went into getting this shot."
Another idea Wright had was shooting kayakers plunging down a waterfall in the dark, illuminated by flashes from above. To get this shot, Wright mounted two Canon 600EX flashes to a drone and had the aerial lighting rig hover above the waterfall.
Here's a 3-minute video about the creation of this photo:
…and the photo that resulted:
You can find more of Wright's adventure photography work on her website.
---
Image credits: Video and photographs by Krystle Wright/Canon Australia and used with permission