Photographer Fan Ho Dies at Age 84
Celebrated Chinese photographer Fan Ho died of pneumonia on Sunday, June 19th, 2016, at a hospital in San Jose, California. He was 84 years old.

Born in Shanghai, China, in 1931, Ho first picked up a camera at age 13 when his father gave him a Rolleiflex twin-lens reflex camera. After moving to Hong Kong later in his teens, he began to document life on the streets of that bustling 1950s city. His remarkable street photos of Hong Kong would soon earn him international attention, exhibitions, and hundreds of photography awards.
Over the course of his photography career, Ho was repeatedly named a top photographer in the world and one of the most influential photographers in Asia. His photographs appeared in prestigious publications and media outlets ranging from the New York Times to the BBC.
Ho was living in California in his later years and at the time of his death.
The photographer set a personal auction record in late 2015 when a print of one of his photos, titled "Approaching Shadow," was sold at a Bonhams auction in Hong Kong for HK$375,000 (~$48,000).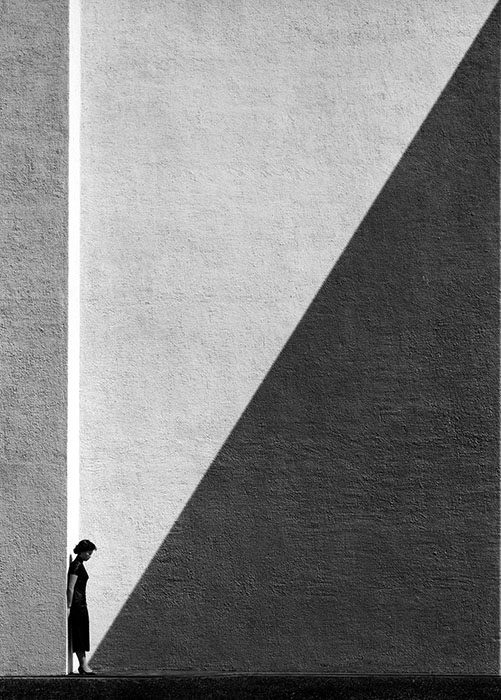 Here's a talk given by Ho at the Modernbook gallery in 2009:
Here's a small selection of Ho's work, which we featured back in August 2014:
You can find more of Ho's photographs on his website, in his photo book Hong Kong Yesterday, at the Modernbook Gallery, an in our previous posts about Fan's work here and here.
---
Image credits: Images by Fan Ho/Modernbook Gallery