A Sneak Peek at Affinity Photo for iPad
If RAW photography coming to iOS wasn't enough exciting news for you today, get this: the highly-regarded pro photo editing app Affinity Photo is coming to the iPad.

The 2-minute video above is a sneak peek at the powerful tools that will soon be at your fingertips on a tablet. The
Affinity
team visited Apple's Worldwide Developer Conference 2016 this week with an early build of this upcoming app.
"We've still got a load of work to do on it, but we thought you might like a little peek," the company writes.
The app has the same powerful tools and features as the desktop version, including basic editing tools, content aware tools, full 32-bit HDR editing, and the ability to load and edit giant photos (we see one that's over 300 megapixels) with high responsiveness.
Here are some screenshots of the app: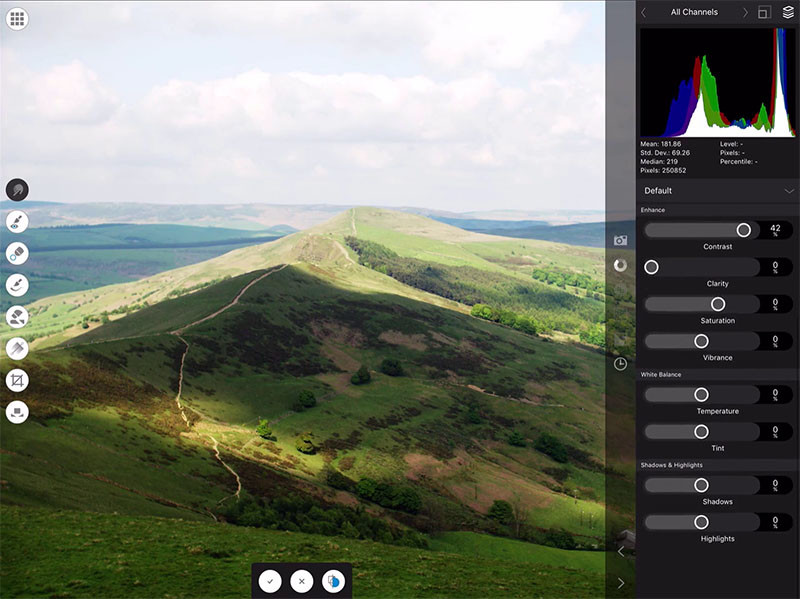 From the looks of it, Affinity Photo is gearing up to be one of the most powerful photo editing apps for the iPad, delivering pro-level functionality in a fast and uncluttered interface. No word yet on when the software will be released to the general public. Stay tuned.