The DJI Focus Lets You Adjust Focus and Aperture from the Ground
DJI just released something really interesting. It's called the DJI Focus, and it lets you manipulate your camera's focus and aperture wirelessly and from the ground.
The Focus is a tool that was clearly designed with cinematographers in mind, but photographers will definitely find a use or two for it. It consists of a "focus wheel" remote with a few buttons, and a motor drive that attaches to your camera and uses a gear to spin the lens ring of your choice.
Here's a quick video intro that'll show you what the DJI Focus is all about:
The Focus works at up to 100m away with any camera you can hook the motor to, and will work from as far as 5km away if you're using it with one of DJI's Zenmuse X5 cameras in the air on an Inspire drone.
The Zenmuse X5 cameras already let you control aperture and focus, but the DJI Focus connects through the drone's remote control to give you a lot more precision, splitting those controls off onto a separate wheel that DJI promises is "just like turning the lens itself."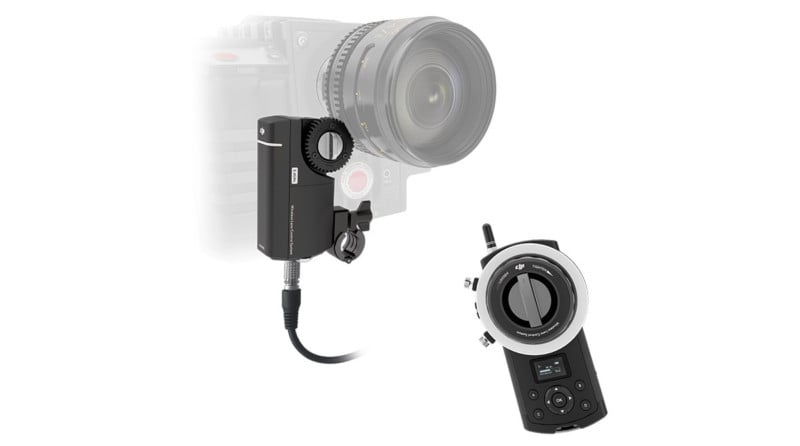 As you might expect given the high-end cinematographic focus of the new gadget, the DJI Focus is going to cost you: you'll need to drop $2,000 to get your hands on one. But as 1st assistant camera on The Revenant, John Connor, says in the promo video, this "is a game-changer" in the right hands.
To learn more about the DJI Focus, click here. If you want to buy one for yourself, you can do that here.
(via The Verge)