The Photographer Who Captures Tiny Post-Apocalyptic Worlds
The Drawing Room created this 8-minute mini-documentary about the work of photographer Lori Nix and Kathleen Gerber, a duo now known as Nix+Gerber. They're widely known for creating and capturing ultra-realistic miniature worlds.

Since 2005, Nix has been working on an project titled "The City," which shows various scenes from a post-apocalyptic world. We featured the work once before back in 2010.
Pretty much everything in each scene is created by the two artists, and each scene takes about 7 months to create and shoot, from start to finish. So, the duo has only been adding about 2 photos to the series every year, while doing commissioned commercial projects at the same time for the likes of TIME, Wired, Oprah, and Greenpeace.
Nix considers herself to be primarily a photographer — one that creates every detail of what she shoots rather than one that goes out and finds things in the world to capture.
Here's a selection of the photos found in "The City":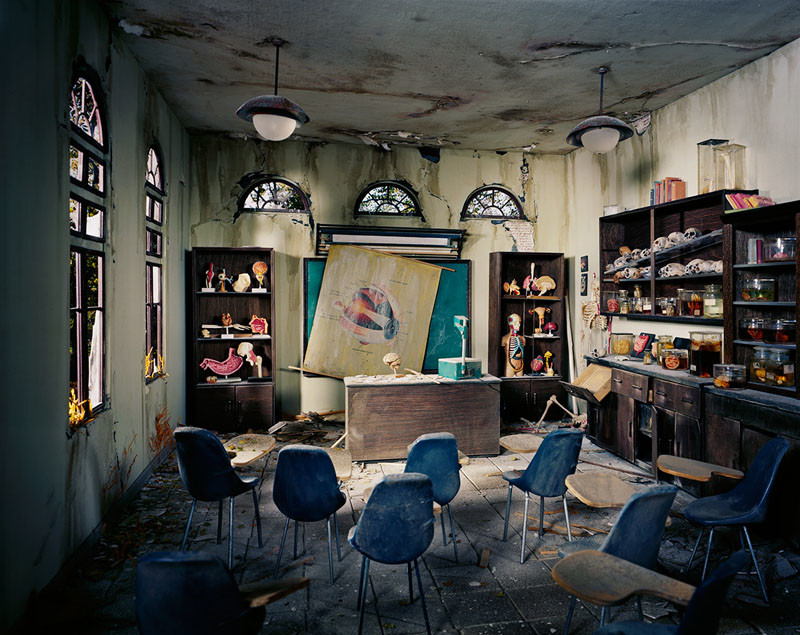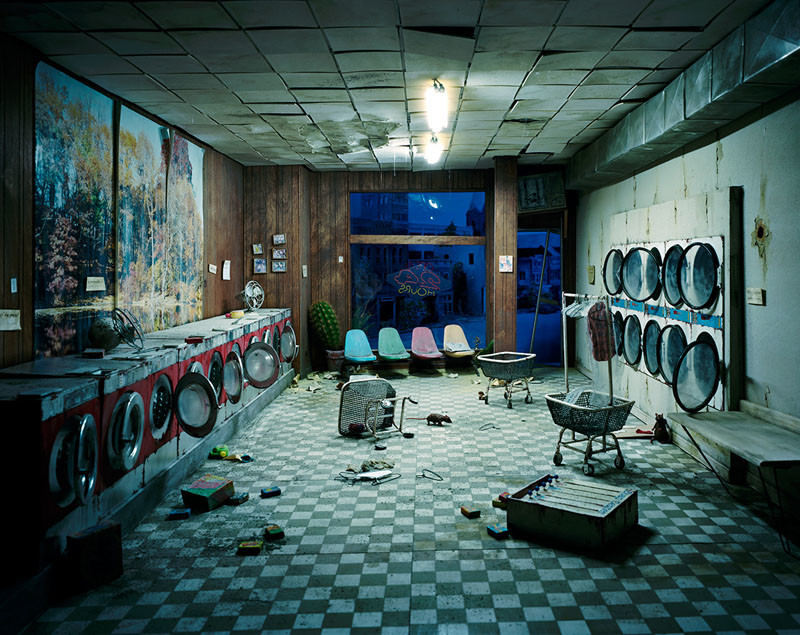 "The Living Room," a piece created in 2013, is a perfect replica of the duo's studio. To give you an idea of their attention to detail: each of the CDs on the shelf was individually printed from a real album cover found on the Web, glued to a clear square, and rubbed on one side to look realistic:
You can find more work by Nix+Gerber on the duo's website and on Nix's site.
(via Colossal)
---
Image credits: Photographs by Nix+Gerber and used with permission