Amazing Photographs of Apocalyptic Miniatures by Lori Nix
Lori Nix is a photographer that works with miniatures and models for surreal scenes and landscapes. Her work reminds us of the photographs by Matthew Albanese that we featured a while back. Her project "The City" depicts eerie abandoned buildings in an apocalyptic world: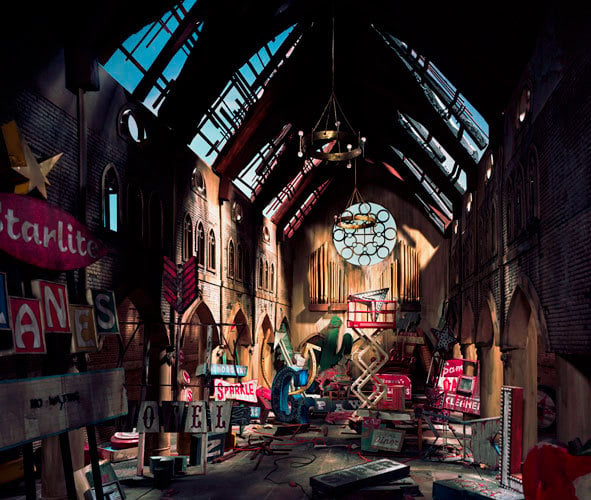 Nix tells us,
I've been obsessed with the idea of the apocalypse since I was a small child. Growing up in the midwest, storm shelters, bomb shelters and missile silos were common architectural structures. These ideas of a distopian future are a catalyst to my body of work "The City". Everyday buildings lay abandoned and falling apart. Only mother nature has the ability to survive.
It's amazing how detailed the miniatures are. My jaw dropped at the library photograph. To see more of Nix's work, check out her website.
---
Image credits: Photographs by Lori Nix and used with permission