Man Says He Shot 4 of Mapplethorpe's 'Self-Portraits,' Files $65M Suit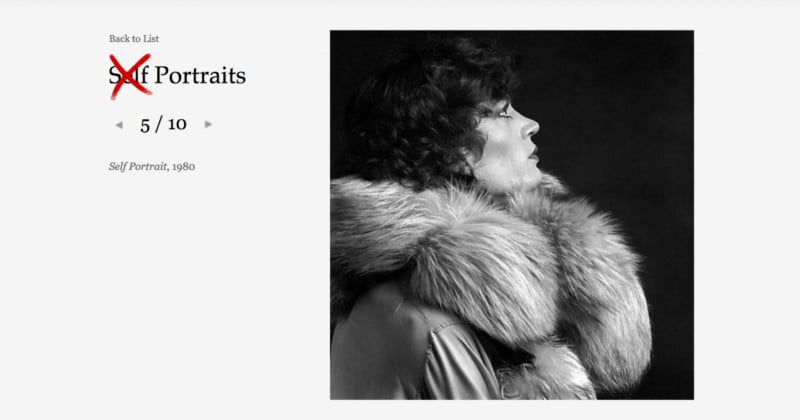 Four portraits that, for decades, have been shown and sold as self-portraits captured by famed photographer Robert Mapplethorpe are now at the center of a massive law suit by an artist who claims he shot the portraits, not Mapplethorpe.
Poet, actor, photographer, and makeup artist James R. Miller (AKA Bobby Miller) filed the lawsuit on Tuesday of this week, claiming that the four famous portraits of "Mapplethorpe in drag" were prepped and shot by him on the night of November 22, 1979, and are not actually self-portraits.
Miller allegedly went to Mapplethorpe's loft that evening to interview him, and later convinced Mapplethorpe to let him do his make up and dress him up in drag. The roll was left with Mapplethorpe to be developed by his assistant, but Miller didn't see the images again until 4 photos from that evening's shoot showed up in an exhibition at the Whitney Museum in July of 1988.
For the past 27 years, Miller claims he has been "rebuffed by the Robert Mapplethorpe Foundation" multiple times while trying to set the record straight. Finally, Mr. Miller's lawyer told Hyperallergic, he was left with "no recourse other than to pursue his rights in litigation."
Miller is seeking a total of $65 million in damages from The Robert Mapplethorpe Foundation and two galleries that represent the photographers' work.