Why I Shoot with Other Photographers
Big Apple. 3 A.M. The day is Saturday and my phone alarm is screaming. It's vibrating furiously and crawling away from the table, trying it's very best to drop to the floor and escape my desperate attempt to shut it. It's time to wake up and head out to shoot sunrise.

I grab everything that's laid out on the table, glance at the MTA last minute changes and run outside, it will take me two hours to reach Coney Island.
The subway is full of people trying their very best to get home from last night's bender. As I'm walking by I spy a beautiful couple laying on the floor of the dirty subway station. The female is wearing a very short sparkly turquoise dress, one broken shoe and her partner's coat. Her makeup is messed up and her head is rested on his shoulder.
He's doing his best to stay awake, making sure no one gets too close. He's counting the minutes till the train arrives, wishing he were home already.
I am very tempted to capture this moment.
I reach my destination just in the nick of time, with the thundering sun rising over the horizon and the morning birds singing their song.
My friends are already there, further down the path running to line up shots as soon as possible. We meet up and spend the next hours capturing portraits in the emptiness and silence of the morning sunlight. The only people we see are early runners and elderly couples. We talk about how Instagram has changed and how we're adjusting to keep things interesting.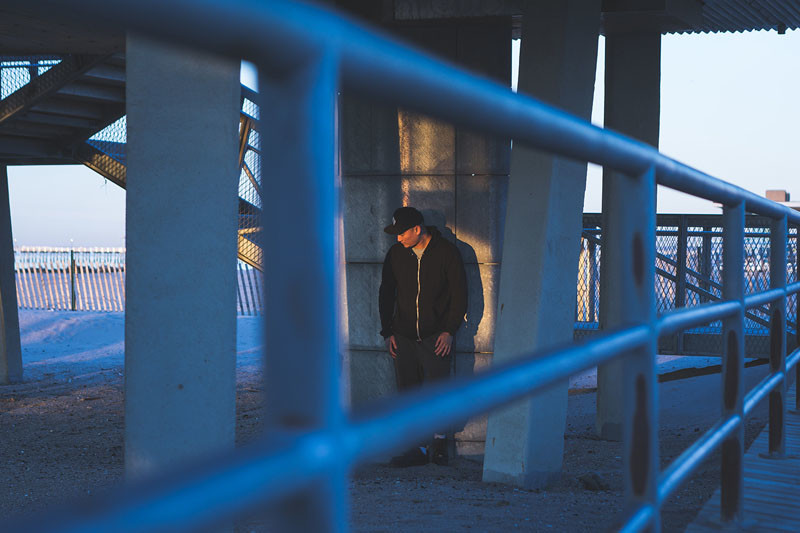 It was a successful morning, some incredible photos have been shot and now the sun is too high for to continue shooting. We have breakfast together and head out our own ways.
Days like this have become a somewhat of a tradition in my life. Be it cold, raining or cloudy. The call to shoot sunrise usually comes from Instagram, sometimes a direct message sent by friends, other times a post that is seen by hundreds of thousands of people. The idea is always the same, let's get a group of talented folk with a passion for shooting together. Let's see the city from a different point of view and embrace our own unique weirdness.
This is not something I've done all my life. For the most part I've shied away from working with other photographers. I grew up in a competitive environment where every photographer was jealous of each other. The typical photographer wouldn't hesitate to stab you in the back and climb over your dead corpse in the desperate attempt to land more gigs… or so I thought.
Seeing them not only working together, but also using each other as inspiration and as photo subjects, was something alien to me.
For the change of heart and convincing me to open my eyes I have to thank my friend Paola. She's nothing if not persistent, driven by a hunger of great things that is matched only by her heart and love for the people around her. She's not only a great photographer, It also helps that she has one of the most genuinely warm smiles I've come across.
She told me about this thing sunrise thing happening in Seaport and argued with me until finally convinced me to give it a try. I figure at the worst I'll get a few cool photos of the city in a area I don't normally visit.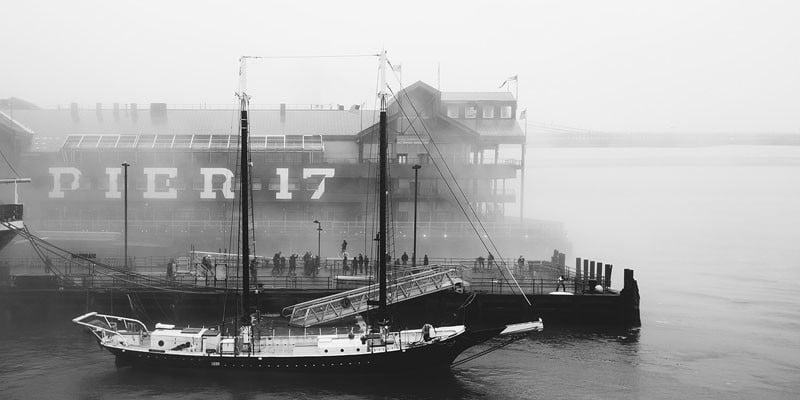 That was two years ago and I'm still amazed by seeing the relationships that were formed that day. I still look at those photos with a smile in my face. I've always been grateful to her for pushing me to go. It really only took that one meet for me to get it.
Only the dedicated come to shoot sunrise. They bring a passion and, for the most part, a unique vision. It's the type of inspiration that can feed an artist. Embracing the community has changed the way I shoot.
I recommend joining a meet to anyone that's on the fence about. Just give it chance. Go to one with an open mind. It just might change the way you shoot forever.
---
About the author: Senen Llanos is a self-taught photographer who grew up in San Juan, Puerto Rico, and now calls New York City his home. His interest lies in both in the form and in projecting the subjects' personal energy through color and movement. You can find more of his work and writing on his website, blog, and Instagram. This article was also published here.