French Police Warn Parents to Stop Sharing Facebook Photos of Their Kids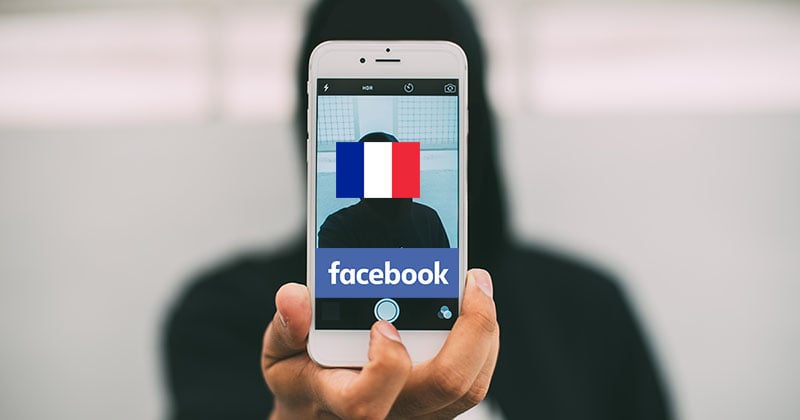 France's national police force is warning parents to stop sharing photos of their kids through Facebook, saying the practice could expose the children to privacy and security issues.

The message was posted to Facebook on February 23rd, 2016, by the National Gendarmerie, the branch of the French Armed Forces that's in charge of public safety.
Authorities are warning parents that photos of their kids shared online could violate privacy laws and attract sexual predators.
The message was posted in response to a "Motherhood Challenge" that went viral recently, which encouraged mothers to post photos of themselves with their kids and then tag/ask 10 friends to do the same.
"Be careful! We remind you that posting photos of your kids on Facebook is not without danger," the police force writes. "It is important to protect the privacy of minors and their image on social networks."
In an interview with Le Figaro, French legal expert Éric Delcroix says that baby photos that are being published online today could one day lead to lawsuits by the children after they grow up if they accuse their parents of violating their privacy.
If convicted under France's privacy laws, parents who share photos of another person (e.g. their kids) without their permission can face up to 1 year in jail and a fine of €45,000 (~$49,345).
Facebook vice president Jay Parikh said at a lecture in November 2015 that the site might implement automated alerts for parents, warning them before they share a photo of their kids to the general public.
"If I were to upload a photo of my kids playing at the park and I accidentally had it shared with the public, this system could say: 'Hey wait a minute, this is a photo of your kids,'" Parikh said. "'Normally you post this to just your family members, are you sure you want to do this?'"
France actually isn't alone in these strongly worded public warnings: back in October 2015, German police also warned parents over publishing photos of their children on Facebook.
(via The Verge and Digital Trends)