Fujifilm is Putting an End to Its FP-100C Peel-Apart Instant Film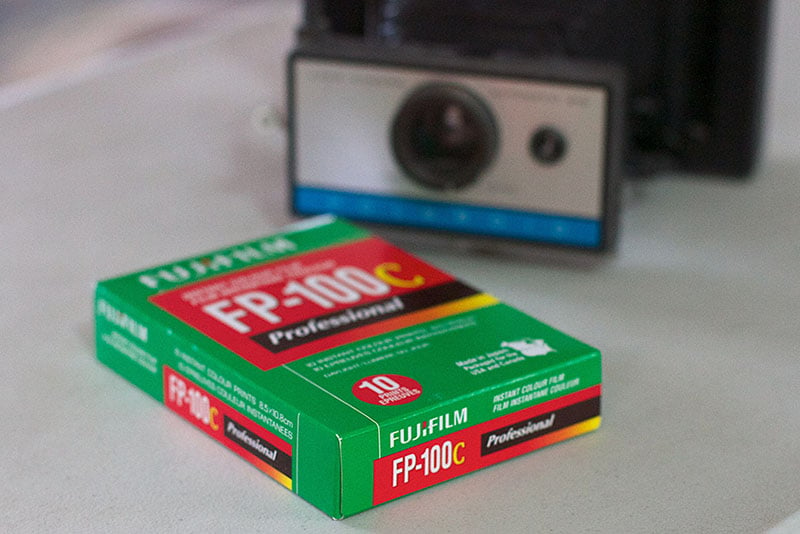 Fujifilm's Instax brand of instant film has seen a boom in popularity in recent years — it was the #1 selling product in Amazon's "Camera" category last Christmas season.
Sadly, the same can't be said about the FP-100C, Fuji's last line of peel-apart instant film. Today, the Japanese company announced that it will be discontinuing the FP-100C lineup, marking the end of Fuji's peel-apart-type film.

"Sales volume has declined significantly from year to year," the company writes. The last FP-100C units will be shipped out sometime in the spring of 2016. The company says it will continue to develop its other film businesses while reviewing its product lineup for the future.
FP-100C can be used in any instant camera with an image size of 3.25×4.25 inches. "Its fine grain and rich tonal gradation make it ideal for passport photos, commercial test shots, presentations, ID photos, and direct printing," Fujifilm says on its website.
Want to see FP-100C film in action? Here's a little family portrait shoot with a Polaroid Land 250 camera and the film:
If you're a fan of shooting with FP-100C film and would like to continue doing so after this year, you might want to think about stockpiling it before it's gone forever.
---
Update on 3/2/16: Here's a statement provided to us by Fujifilm USA: "As you may have heard, Fujifilm has finalized its production of FP-100C Color Instant Film. While this was a difficult decision, it was necessary in order to remain sustainable in today's market. Going forward, the supply of FP-100C will be available until the inventory is exhausted."
---
Image credits: Header photo by Alan Levine.