Portraits of 10 Different Lives in 10 Identical Units of a Communist-Era Apartment
Bogdan Gîrbovan is a photographer who lives and works in Bucharest, Romania, a city in which 70% of the housing consists of convenient cookie-cutter apartment blocks.
For his project 10/1, Gîrbovan selected one apartment building and shot portraits of the 10 different lives being lived in 10 identical apartments.

Back when the apartments were constructed in the days of communism, the goal was to house the country's citizens in identically designed apartments to "put an end to any individualistic inclinations, which were considered as a threat on the 'new man' who was not to be encouraged into having opinions of his own." Gîrbovan says.
Gîrbovan himself has lived for 3 years on the 10th floor of the apartment building he focused on. Built in 1966, its just one of approximately 70,000 similar apartment blocks in his city.
Each photo was shot from the same position in each of the single room apartments. This is "in order to better illustrate the mixture of several social classes under the same roof, displaying only differences in the character and the design of the place," Gîrbovan says. "The dwellers will be included in the photographs to better point out the variety of backgrounds they come from."
1st Floor
"1st floor, apartment number 7, a lady living by herself (refused to make her name public), retired, worked as a banknotes designer before 1989. She's been living here for 10 years. Apartment owner."
2nd Floor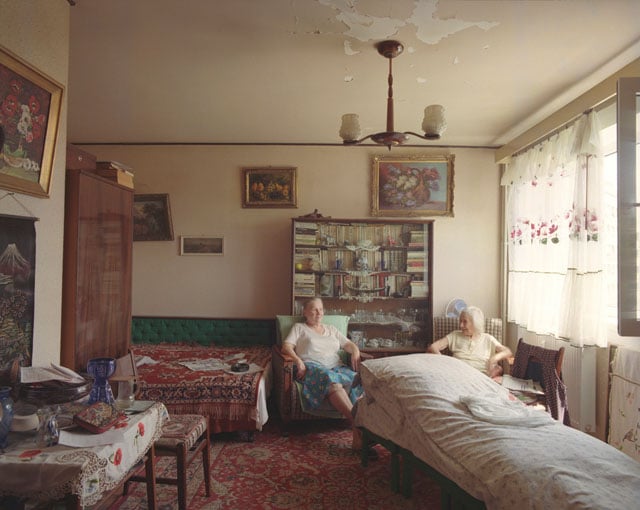 "2nd floor, apartment number 12, mother and daughter, two distinguished ladies (refused to make their names public). The daughter, former athlete, travelled a lot, visited museums, moved in with her mother after her husband passed away. Apartment owners."
3rd Floor
"3rd floor, apartment number 17, apartment for sale, owners living abroad. By courtesy of the apartment block president, mister Cojanu Ilie, who has the key to the apartment, I managed to photograph the apartment, and he agreed to appear in the frame under one condition: 'I will not look into the camera… you know, I'm the president of the apartment block, after all.'"
4th Floor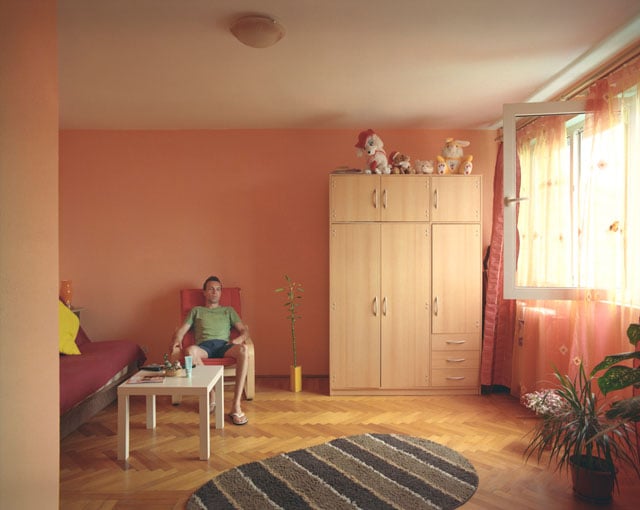 "4th floor, apartment 22, Don Lukas (did not give his name, preferring to appear under his alias), recently returned from Spain, lives together with his girlfriend."
5th Floor
"5th floor, apartment 27, Mrs. Suhariuc Ioana, retired. Living here since 1967, and living by herself since 1982. Together with the cat since 1989. Owner of the flat."
6th Floor
"6th floor, apartment 32, public figure, refused to give a name or appear in the photograph. Temporary lodger, as tenant."
7th Floor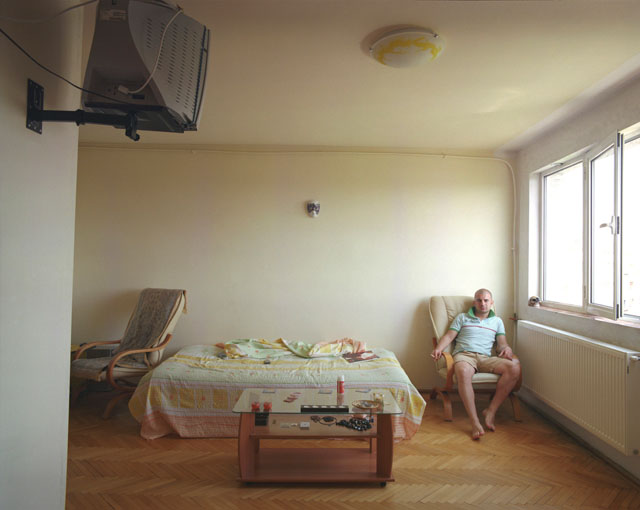 "7th floor, apartment 37, Ionut lives by himself and according to Mr. Cojanu Ilie (president of the apartment block) 'he's some philanderer and has a hearing problem; a good lad nonetheless and will certainly let you take his photo.' Apartment owner."
8th Floor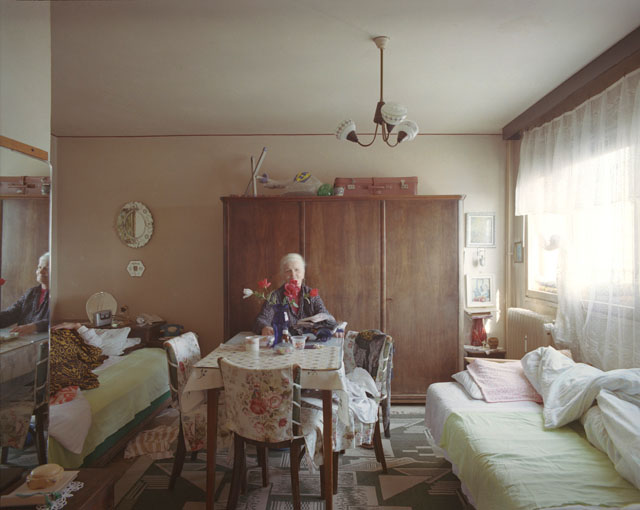 "8th floor, apartment 42, the Ene's, retired, living here since 1967. He had been bedridden for several year. Apartment owners."
9th Floor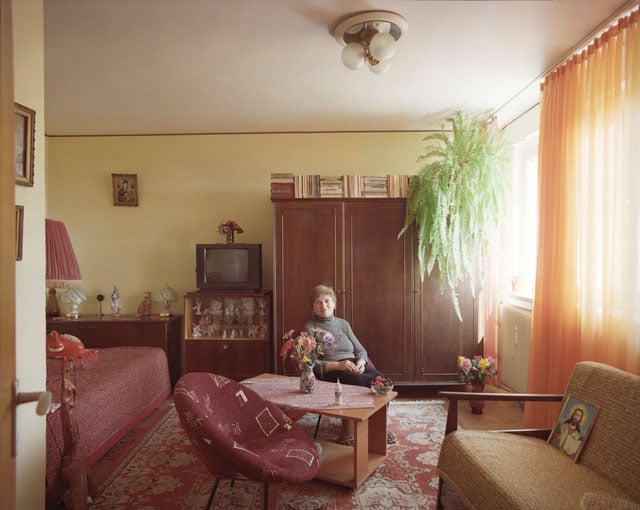 "9th floor, apartment 47, Mrs. Bita, retired, living there since 1967, and by herself since 1996. Apartment owner."
10th Floor
"10th floor, apartment 52, Bogdan Gîrbovan."
---
You can find more of Gîrbovan on his website.
---
Image credits: Photographs by Bogdan Gîrbovan and used with permission