Voyeuristic Portraits of New Yorkers Seen Through Apartment Windows
The photographs in photographer Gail Albert Halaban's series Out My Window are unsettling and beautiful at the same time. Each of them shows people framed by open apartment windows in New York City — quite creepy if the images are actually of unsuspecting strangers. At the same time, the voyeur is quite a photographer, as each shot perfectly balances the lighting of the subject inside with the cityscapes and brick walls outside.
The scenes were actually all staged, and are intended to share something that Halaban says New Yorkers can relate to: "connecting" with neighbors through apartment windows.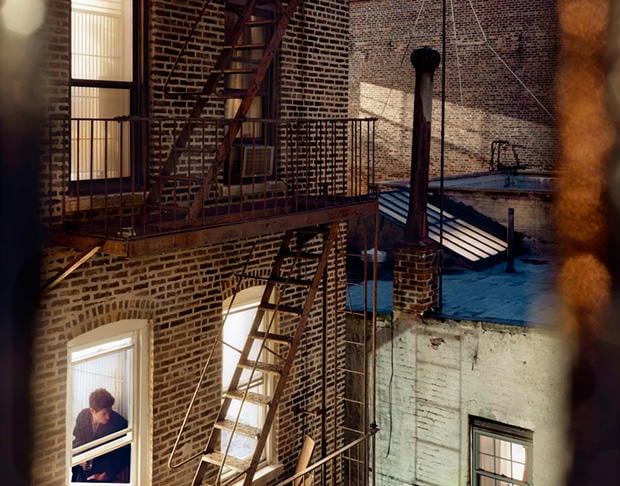 Here's what Halaban says about the project,
I'm a photographer and therefore I'm a voyeur, and I'm a New Yorker and therefore I'm a voyeur. I think every city has its own way that people connect to their neighbors. In LA it's through the car window. In New York, I think it's through the apartment window.
You can find more of these images over on Halaban's website:
Out My Window by Gail Albert Halaban (via Feature Shoot)
---
Image credits: Photographs by Gail Albert Halaban and used with permission