An Interview with British Army Photographer Tim Jones
Tim Jones is a Bristol-based photographer who is currently serving as a British Army Photographer covering West Midlands and Wales. His photos for the army are published in local and national publications
We chatted with Jones to learn more about his life and career as an official army photographer.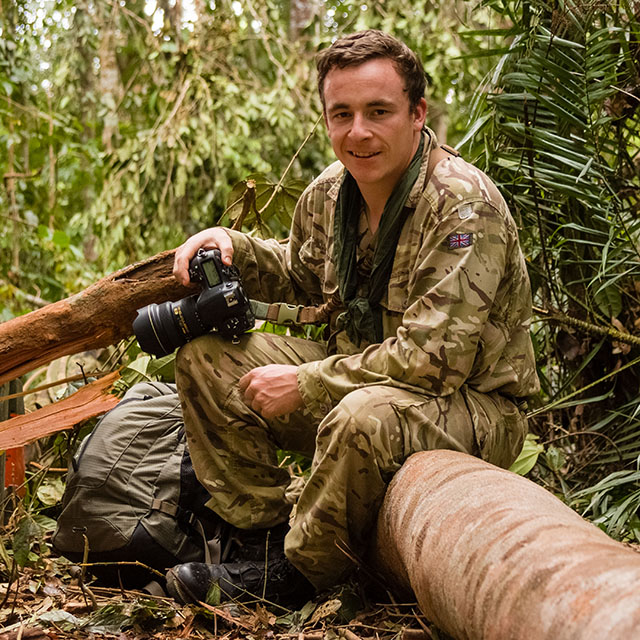 PetaPixel: Can you tell us a little about yourself and your background?
My name is Tim Jones from Bristol, UK. I have been in the British Army for 11 years, spending 7 years in The Royal Corps of Signals as a Radio Systems Operator and as the last 3 as 1 of 39 Army Photographers. I am currently posted to the Army Press Office Wales and West Midlands; there I cover all aspects of Army life and its soldiers whether it is training in the UK or abroad.
How did you first get into photography?
I have always had point and shoot film cameras from a young age and always loved taking photos. I got my first digital camera for my 17th birthday. The first DSLR I had was a Nikon D50 and kit lens for my 21st. I didn't really know what to do with it so was just used as a point and shoot. It wasn't until I came back from Operation Telic Iraq in 2007 that I took an interest into using it properly. I started experimenting with nightlife photography in clubs. I got hooked from there to be honest. I wanted to know more about photography so I picked up some magazines and books and started to learn. Things just progressed from that to where I am today.
How did you become a British army photographer?
I found about Army photographers in Iraq. Upon returning, I arranged to meet a current trade member to find out about the trade and show them my portfolio. He then recommended me to be submitted onto the Photographic Trade Selection week. It comprised of a physical fitness test, an interview, a 10-minute presentation (on any subject apart from photography or military), basic Maths and English exams, a 24-hour exercise (with a shot list of 8 different subjects) and a few basic photography lessons. Upon successful completion of the selection, I started the 8-month Defence Photographers course at RAF Cosford.
What kind of training do British army photographers go through? Is there a lot of formal instruction on photography? If so, is it mainly technical, or do you explore the artistic/creative side as well?
We complete an eight month course at RAF Cosford. The course starts from zero with basic photography and progresses along the duration of the course. Most of the teaching is classroom based and we are sent out on tasks to practice what we have learned. We get taught a wide range of aspects from crime scene, media, pr, surveillance, studio lighting and portraiture to name a few. The training is second to none even so that upon leaving you get the option to join the British Institute of Professional Photographers.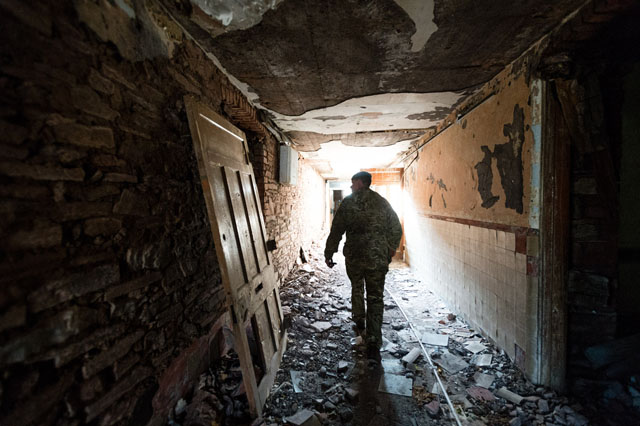 Do you know how many other Defence Photographers there are out there?
Our current numbers stand at 39 and two currently in training. We are currently trying to recruit more as a fair few are coming to their end of service and will be leaving the military.
Are you tasked with shooting in war zones? How dangerous is your job?
Personally I have never been in a war zone as a photographer only when I was in the Royal Signals (Iraq and Afghanistan).
We did have photographers and videographers on the front line in both Afghanistan and Iraq. They often went on patrols that ended up in firefights and got some amazing imagery. So you could say it is pretty dangerous!
How much freedom do you have in where and what you shoot? Are many things assigned specifically, or are you given a lot of space to create photos spontaneously?
Sometimes you can turn up to a job and you have complete freedom of movement, it all depends on what task you are on I guess. You could find yourself chasing down an Infantry section as they carry out an attack on a enemy position on exercise to photographing royals and having to be penned into a specific position. Most of my work is pretty free flowing, I usually get left alone to capture what I see in front of me. If their is a specific brief that I need to follow then I will, however when those shots are taken there is always time to get a few others I can think of.
Are you based in a central location, or are you constantly moving around, living and shooting in different places?
I am based in the West Midlands. We are spread about all over the UK in regional areas to cover everything. We also have one guy in Belgium and another in Germany. We usually do two to three year posting and move to another one after. This keeps things fresh and exciting.
What are the unique aspects of working as a British army photographer versus other types of photography?
I would say the most unique aspect of being a British army photographer is the access you get to the whole army. Before, in the Royal Signals I didn't have much experience with the rest of the army. Now as a photographer you get to experience pretty much everything. I've taken photos of tanks live firing, medics training in the tunnels of Gibraltar, infantrymen training alongside other nationalities, The Royal family, soldiers training in the jungles of Brunei and covered the recent flooding in the UK. You get to speak to all sorts of different people, get to experience different cultures and get to tell some great stories through photography.
Which photo are you most proud of and why?
I guess it would be the picture I took of the Clifton Suspension bridge in Bristol, UK a few years back. I woke up one morning and saw thick fog outside the window. I jumped in the car and headed straight for the bridge, when I got there the sun had started to burn off the fog a bit and the fog travelling underneath it looked amazing.
I just love the shadows and textures in the image. I've got a big print of it at home on the wall.
What gear do you use most often for your work? Does the British army provide its photographers with camera kits?
We get issued Nikon camera systems, currently we use a D4 and D800 combo along with the 12-24mm, 24-70mm and 70-200mm lenses with three SB900 speedlights for creative lighting. We also get a lot of other standard ancillaries to supplement the kit. There is also the option to sign out other equipment, we have access to a lot of different kit including lenses, studio kit and video gear. We have recently been given 'hybrid video' kit to use out in the field.
How are your photos officially used by the army?
Our photos are used in a variety of ways, we send all imagery to our picture desk who then send them to press agencies, national and regional publications. Most of our work gets published on our social media outlets. The British Army has a Facebook, Twitter, Instagram and Tumblr account.
What's the biggest lesson you've learned about photography since you started?
Be as flexible as possible! Learn that things can change quickly, whether it be what is going on in front of you or a fastball tasking coming in and having to drop everything to get across the country to cover the task.
Is there anything else you would like to say to PetaPixel readers?
Hope you enjoyed the look into what it is like to be a British Army Photographer. If any serving personnel are interested in becoming a photographer please contact us and stay safe!
---
You can find more of Jones' work on his website, where he recently published a recap of his best photos of 2015. You can also find more photos by British Army Photographers on their Facebook page.
---
Image credits: Portraits of Tim Jones by photographer Cpl Timothy Jones RLC; Crown Copyright 2016. All other photos by Tim Jones; Crown Copyright 2016