'World of Photography' TV Show From 30 Years Ago is Now on YouTube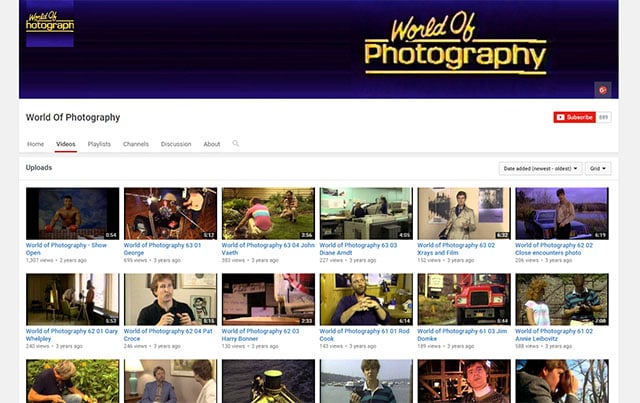 Between 1985 and 1991, ABC, A&E, and The Travel Channel aired a weekly half-hour TV show for photographers titled "World of Photography." The show was a big influence on a generation of photographers, exposing them to new photographers and photography techniques.
If you were a fan of the show back then, there's some great news for you now: hundreds of segments from the show can now be found on YouTube.


Over the 6 years of the show's life on air, there were over 175 episodes that included over 450 short segments. About 200 of those segments have been uploaded to a new "World of Photography" channel on YouTube.
"Photography has changed greatly over the last twenty-plus years, but much of the program content from 'World of Photography' is extremely relevant to today's digital photographer," the channel's description says.
Here's the show's 53-second-long opening:
Some of the segments you'll find are pure gold — a number of notable photographers make appearances. Here's a taste to whet your appetite:
Annie Leibovitz
Martha Cooper and Henry Chalfant
Gregory Heisler
National Geographic
You can find the complete set of ~200 videos here.