Street View v2.0 App Lets You Explore the World in VR with Google Cardboard
Have you bought or built a Google Cardboard yet for experiencing virtual reality with your phone? If so, there's a new major app that's now compatible. Version 2.0 of Google's Street View app has added Google Cardboard support for viewing Photospheres.

The update comes about a month after
the launch of the first version of the app
, which had Photosphere features but lacked immersive viewing with Cardboard.
To use the new feature, simply tap the new Cardboard icon found in the upper-right hand corner of any 360-degree Photosphere photo. Then stick your phone into Google Cardboard, hold it up to your face, and start looking around.
This gives you a peek into what it's like to stand in famous locations around the world — places like Machu Pichu and the Eiffel Tower.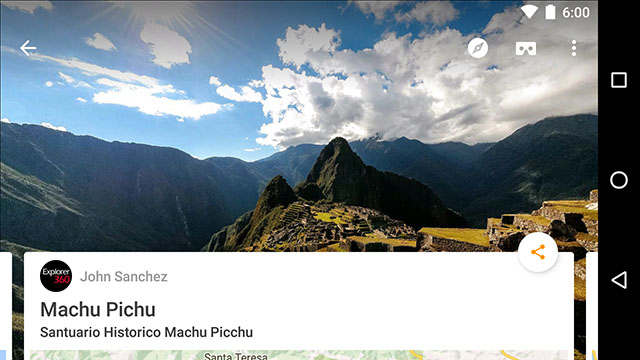 If you'd rather not wait for Google to push the new update to your smartphone (which could take days), you can download and install the officially-signed APK from APK Mirror.
(via APK Mirror via Android Police)