Google Street View Now Has Its Own App on Android, 360° Photo Sharing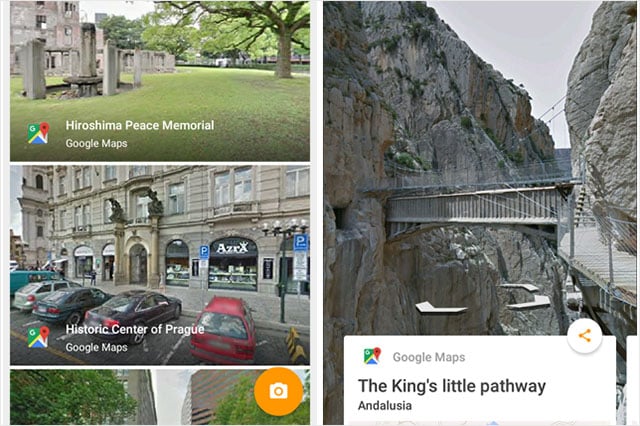 Google set out in 2007 to create an ambitious effort called Street View: a project aimed at providing panoramic views of individual streets around the world. The unique feature, which has since been copied by other mapping services, has, on Android devices, lived within the Google Maps app. Now, however, Street View is breaking free into its own separate application, and it includes a few features for capturing and sharing your own photospheres.


Users can quickly browse all available traditional Street View content in addition to the newer 360-degree photospheres. Simply input a location, zoom in, and you are ready to start walking the streets of your favorite city. You can also explore beautiful photography through a pull-up tab that displays presorted collections and the 'Explore' tab. If you want to create your own photosphere you can do so, but will need a smartphone that contains a gyroscope sensor.
If you don't have the time or money to embark on a trip across the world right now, you can pull up Street View instead to get as close as you want to a special destination. Right now, you can download the 'APK' file directly to your phone. To do so, simply visit this web page from your Android smartphone and download the app.
(via APK Mirror via Android Police)