Fashion Photos with Outfits Made from Trash Found in Polluted Areas of Senegal
"The Prophesy" is a striking series of photographs by photographer Fabrice Monteiro that shines light on the problem of pollution in Africa, yet offers a message of hope. Each image is a "high fashion photo" in which the garment is crafted from things found at locations that have been altered by trash.

Partnering with costume designer Doulsy and the Ecofund Organization, Monteiro visited 10 different polluted sites in the country of Senegal. The team created haute couture outfits using bits of things found here and there, and then photographed the models in front of the polluted environment as a backdrop.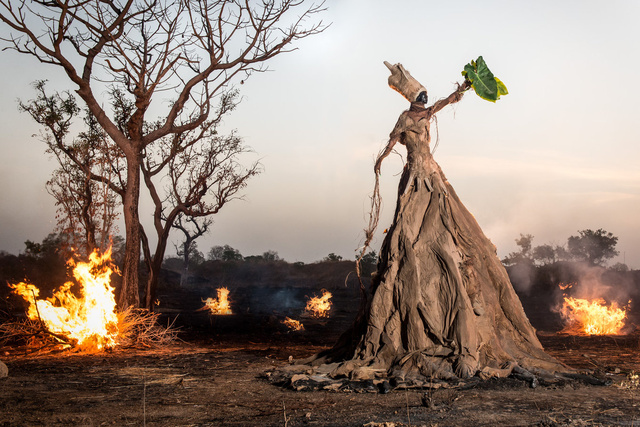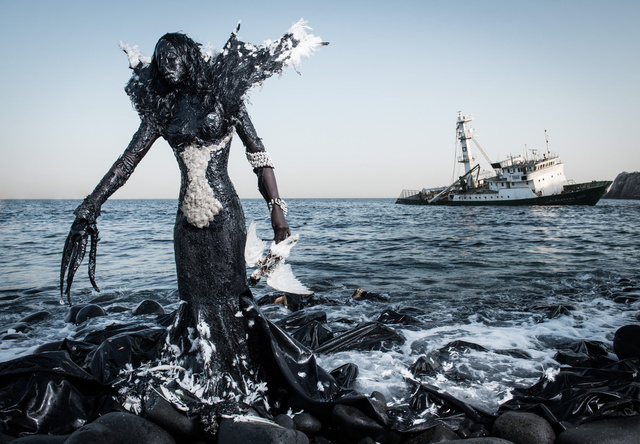 "Out of control consumption of plastics is augmented by a lack of ecological consciousness in the selling of everyday products," the photographer tells the Huffington Post. "It is not only a political or economic problem, but an educational one."
---
P.S. Monteiro is exhibiting this series of images in an exhibition at the Louisiana Museum of Modern Art that runs through October 25th, 2015.
---
Image credits: Photographs by Fabrice Monteiro and used with permission