Japan's First Female Photojournalist is Still Shooting at the Age of 101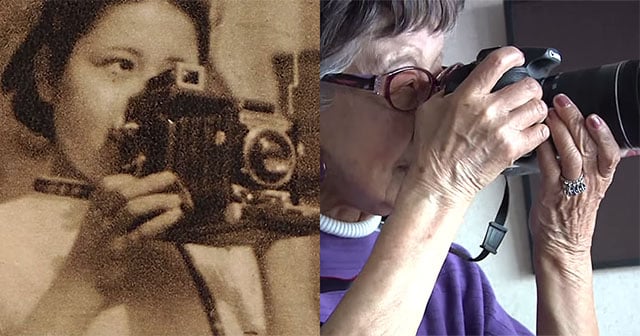 Tsuneko Sasamoto is a renowned Japanese photographer who is considered to be her country's first female photojournalist, documenting pre- and post-war Japan since becoming a professional shooter at the age of 25.
Sasamoto also has the distinction of being one of the oldest photographers on Earth: she just turned 101 years old in September, and she's still making photos.

Japanese news site NHK Online reports that Sasamoto is currently working on putting together a new collection of photos after a 70-year career as a photojournalist.
After breaking her left hand and both legs last year, Sasamoto lost mobility but not her passion to shoot. She's reportedly doing rehab to gain strength while photographing flowers for a project titled "Hana Akari," or "Flower Glow." It's a homage to friends of the photographer who have passed away.
Sasamoto previously published a photo book in 2011, at the age of 97:
Here's a look at some of the photographs found in the book:
Here's a video that was released to promote the book. It shows Sasamoto at age 97:
Finally, here's a 4-minute news segment by NHK World that aired shortly before Sasamoto's 100th birthday in 2014, which the photographer celebrated with a new exhibition:
"You should never become lazy. It's essential to remain positive about your life and never give up," Sasamoto tells NHK. "You need to push yourself and stay aware, so you can move forward. That's what I want people to know."
---
Image credits: Still frames by 90thsite