NFL Photographer Shoots Game with iPhone 6S Plus
This past weekend, GottaBeMobile sent sports photographer Andrew Weber to the Sunday Night Football game between the Denver Broncos and the Detroit Lions. Instead of the $12,000 in gear that Weber normally carries into stadiums, he was asked to shoot everything with just an iPhone 6S Plus.
The resulting photos offer a look at what the new iPhone's camera can and can't do when shooting top-level athletes in a (relatively) dark and action-packed environment.

After finding the default Camera app in iOS restrictive, Weber switched to Camera+ to control settings such as shutter speed and ISO (at the expense of having burst mode).
The quality of the camera was pretty degraded at ISO 1600, but Weber says he was still impressed with the quality of the images.
Weber was also a fan of being able to slow down the shutter speed for shooting panning action shots with blur.
Here are some more of the photos Weber captured on Sunday: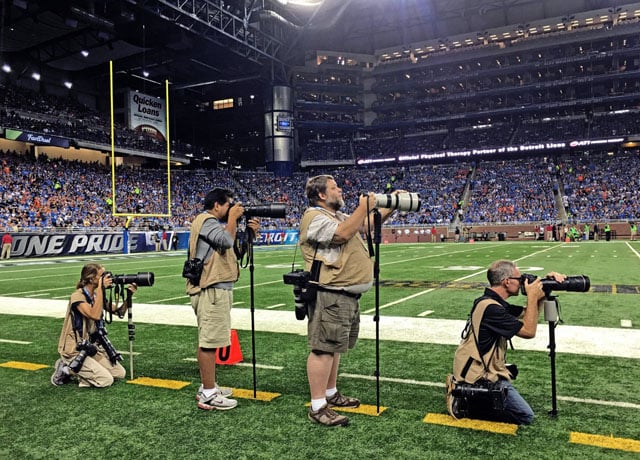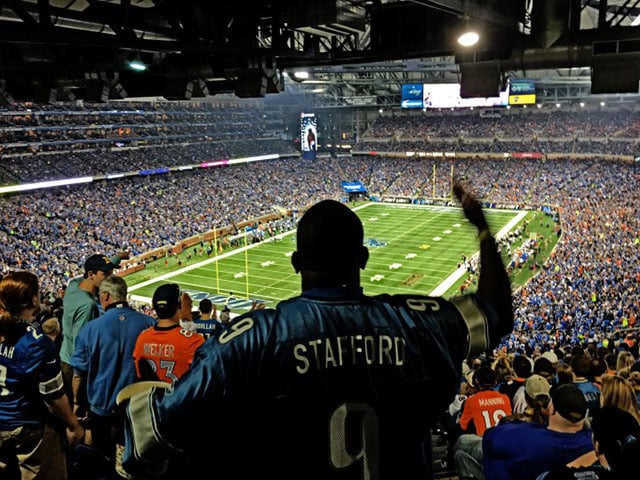 You can find a larger collection of images and more of Weber's thoughts over on GottaBeMobile.
---
Image credits: Photographs by Andrew Weber/GottaBeMobile and used with permission