Renowned Anti-War Japanese Photographer Kikujiro Fukushima Dies at 94
Acclaimed Japanese photojournalist Kikujiro Fukushima passed away on September 24th, 2015, after suffering a stroke at the age of 94. Fukushima was known for his criticism of Japan's decision to go to war in World War II, and he spent decades documenting both the war and the aftermath of it in his homeland.

In the early years of his career, Fukushima pointed his camera at survivors of the atomic bombs dropped on Japan. The work was published in an award-winning 1961 photo book titled "Pika Don: Aru Genbaku Hisaisha no Kiroku" (which translates to "Atomic bomb: Records of one atomic bomb survivor").
He went on to create projects, books, and exhibitions about subjects that were off the beaten path: Japanese military secrets, social injustices, feminist movements, industrial pollution, the fight against nuclear power plants, and more.
Fukushima is the only photographer who documented the aftermaths of both the nuclear bomb dropped on Hiroshima in 1945 and the Fukushima nuclear disaster in 2011.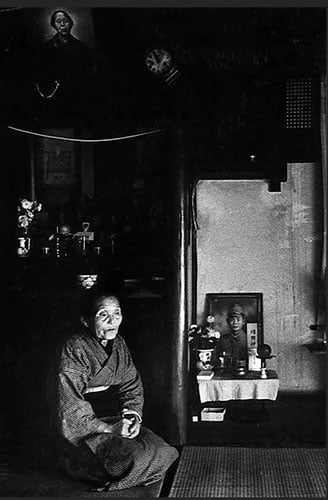 "Both are nuclear crises but different kinds," Fukushima told the New York Times in an interview published last year. "Hiroshima's crisis was caused by the bomb dropped by the enemy during the war. Fukushima's crisis, though initially triggered by the earthquake and tsunami, was not really natural. It was caused by Japan's nuclear industry whose interests more lie in their financial gain rather than the safety of the public."
"In Hiroshima, I photographed people who were dying. In Fukushima, it looked normal but nobody knows what is going to happen in long term. I didn't know where to begin."
Later in his career, Fukushima gave up on photography and his society, moving to an island in 1982 and living there with a partner as its sole inhabitants. As income from his photography dried up, Fukushima refused to take pension from the Japanese government — the "enemy" he has been fighting for decades with his photography — so he got by writing for magazines.
Fukushima's life and career was the focus of a 2012 documentary titled "Japan Lies." Here's the trailer with English subtitles:
And here are a couple of clips from the documentary that show Fukushima at work: